News
This is Busan's coolest new observatory
New observatory Busan X the Sky opened on July 17 on the 98th, 99th and 100th floors of the Haeundae LCT. At more than 410 meters high, the skyscraper is the second-tallest building in Korea, following Seoul's Lotte Tower, which stretches 555 meters.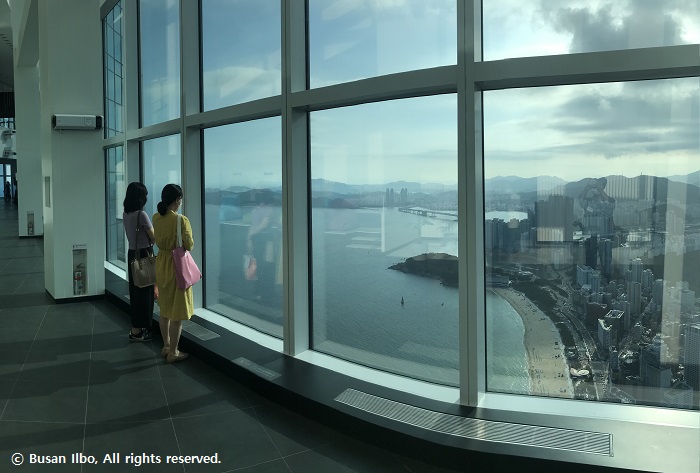 △ Take in a panoramic view of Haeundae.
After buying a ticket, you'll travel up 100 floors in under a minute to catch an unparalleled view of the beach and the city. For adventurous folks, the Shocking Bridge is made of transparent reinforced glass and is not to be missed. Take a walk on its surface and look down for a sobering sight. As a reward for being so brave, check out the Starbucks on the 99th floor. With great coffee and an outdoor garden, it's a caffeinated experience unlike any other you've had!
But there's more on the 98th floor too! Buy trinkets at the souvenir shop, watch informative videos, sign the digital guest book and take selfies and great pictures with your friends against a backdrop of clouds, sea and city.
Tickets are 27,000 won for those over 13, 24,000 won for children aged three to 12 years old, while those under three and over 65 can get in for free. Hours are from 10 a.m. to 10 p.m. on weekdays and 10 a.m. to 11 p.m on weekends.