News
Busan honors victims of forced labor
Saturday, Aug. 15 is National Liberation Day and the first day of a long weekend. To honor those who lost their lives in the name of freedom, the city opened Place of Memory, a space to honor those who suffered from slavery under Japanese colonial rule. The exhibition began operation on June 19 on the fifth floor of the National Memorial Museum of Forced Mobilization Under Japanese Occupation in Nam-gu (district). Currently, 815 memorial plaques adorn the walls of the space, but as many as 4,000 total may go up in the future.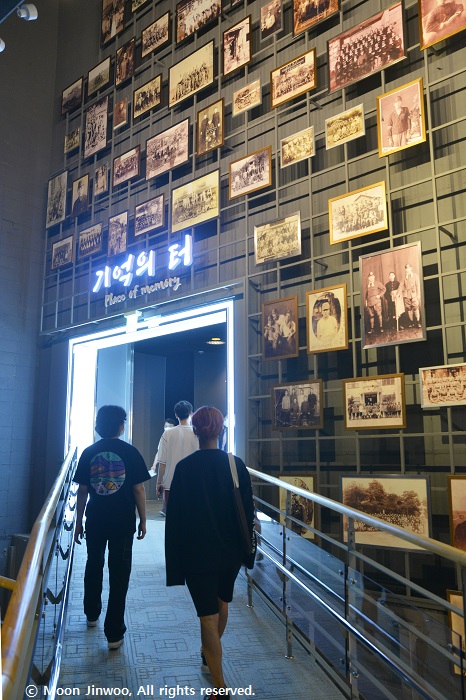 △ Place of Memory honors victims of Japan.
By the start of the Sino-Japanese War of 1937, the Japanese had been forcibly recruiting Koreans to work in civil engineering projects and in mines in Japan. After the conflict, Japan began a full-fledged mobilization scheme through the National Mobilization Law and National Requisition Ordinance. Koreans were sent to coal mines, munitions factories and construction sites to be exploited as slaves. Workers suffered a heavy workload of over 12 hours a day of hard labor, and it is estimated that more than two million Koreans were forced to work from 1931 through the end of the Second World War in 1945, when Japan was defeated in the Pacific theater.
The National Memorial Museum of Forced Mobilization Under Japanese Occupation opened on Dec. 10, 2015. The establishment seeks to educate the public and to remember and honor the victims of the horrors conducted during this period. The fourth-floor exhibition is dedicated to the pain and trauma suffered by the victims. On the fifth floor, visitors can learn about the experience of forced mobilization through pain-tings, models, symbolic structures, holograms and other media. This exhibition hall also covers the process of mobilization, the accommodation of Korean laborers, coal mines and Japanese military brothels, of which many women were victims. Two sites named Sky Plaza and Memorial Park are located on the seventh floor, but both the sixth and seventh floors are currently closed due to COVID-19.
Hours: 10 a.m. to noon and 2 p.m. to 4 p.m (300 visitors per block on a first-come-first-served basis. Closed on Monday.)
Address: 100, Honggok-ro 320beon-gil, Nam-gu
How to get there: Motgol Station (metro line 2), exit 1. Take Nam-gu village bus 9.