News
Eat, tour, love with helpful guides
Busan boasts some of Korea's very best walking trails. The routes also come packed with stories and history. To reflect this, the Korea Tourism Organization (KTO) created Durunubi, a map available on and offline that details some of the country's best walks.

△ Durunubi Big Map.
As far as Busan is concerned, the KTO divided Busan into seven areas best suited for walking tours: Gukje and Jagalchi Market, Haeundae Beach, Mipohang Port and Dalmaji Hill, Gwangalli Beach, Yeongdo-gu (district), Choryang-dong (neigh-borhood) and Gijang-gun (county). The map outlines courses to take as well as information on tourist sites, photo spots, restaurants and nearby accomodations.
You can download the map at durunubi.kr.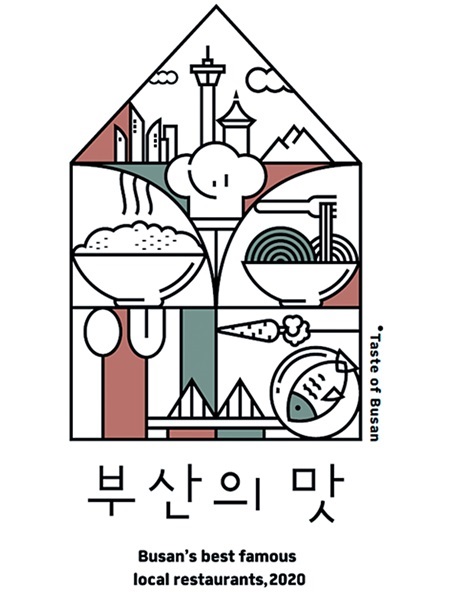 △ Taste of Busan, Busan's best famous local restaurants 2020.
Another source for tourism is "Taste of Busan," a guidebook that outlines 180 restaurants and cafes for anyone who wants to explore Busan cuisine. The guidebook is available in Korean and English and contains information and photos of restaurant menus, prices and locations. Restaurants in the guidebook come recommended from local experts.
"Taste of Busan" also contains information on where to find tourist information centers, 24-hour language interpretation services, accommodation and culture sources. The guidebook can be found in physical form at tourist information centers and as an e-book at the Busan Tourism Organization.
Website: tour.busan.go.kr.