News
Busan, Chile exchange port, polar knowledge
On Jan. 28, City Hall signed a memorandum of understanding (MOU) with Punta Arenas, Chile, in order to conduct scientific research in the north and south poles, a first for any local government in South Korea.
Punta Arenas, the capital of Chile's southern Magallanes Province, is planning to build both a container and multi-function complex port and has asked the city of Busan to share its knowledge in their operations. As such, City Hall, with cooperation from the Busan Institute and Busan Port Authority, will share all it can with the Chilean city.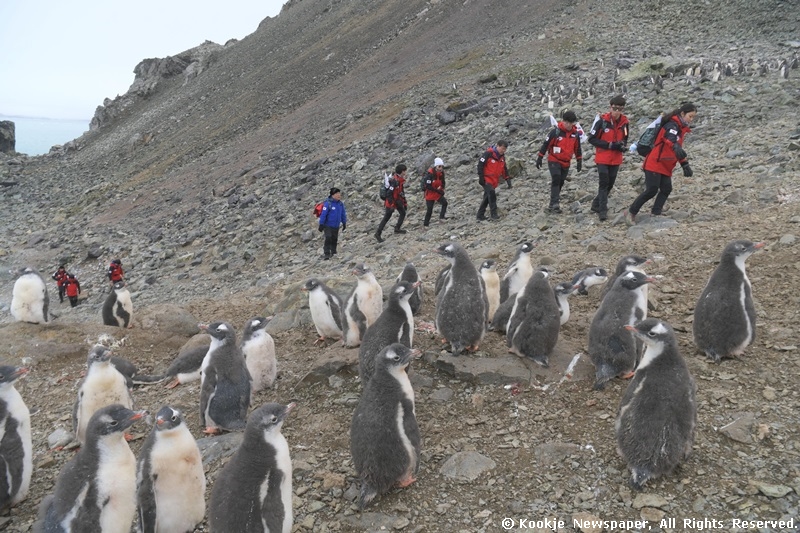 △ A team of researchers walks by a flock of penguins in the Antarctic during an annual expedition to the region.
The MOU allows Korean youth and their chaperones to take annual expeditions to Antarctica. These expedition teams consist of four officials from the Future of Polar Ocean Forum and four students. The youth team was selected from 500 applicants through common sense competitions and in-depth interviews. They stayed at Korea's polar King Sejong Station for five days and four nights for scientific research and sample collecting.
Busan is also making efforts to advance into the Arctic and Arctic seas in preparation for sea routes in the area altering due to climate change. The North Pole is known to harbor huge amounts of natural gas, oil, minerals and other sources of energy. In March, Busan will select and send an Arctic expedition team. In the second half of the year, the city will sign an exchange agreement with Tromso, Norway, the access point of Korea's Arctic research station Dasan.
The city's goal, according to Mayor Oh Keodon, is to continue moving towards becoming a gateway city in Northeast Asia "by leading the opening of a sea route that will fundamentally change the world's maritime logistics system."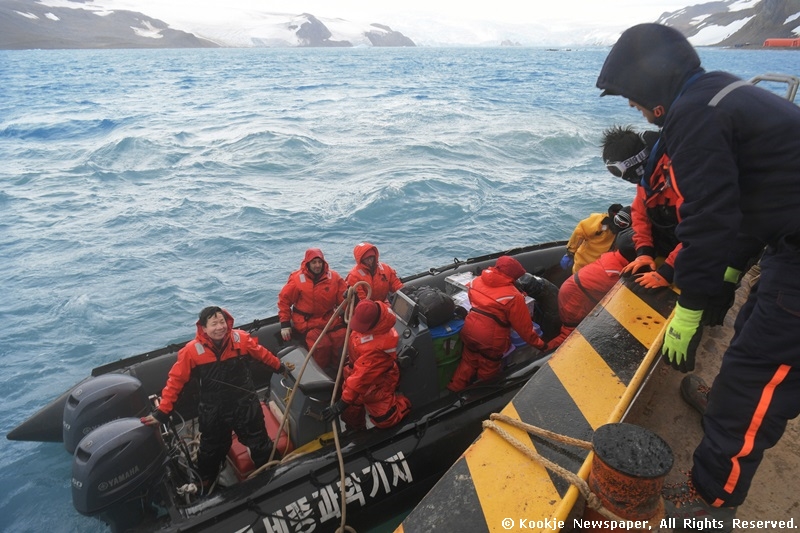 △ Scientists from Busan exploring a polar region.
In 2017, Busan also singed memorandums of understanding with Christchurch, New Zealand, one of the five hub cities to the Antarctic. Busan plans to sign agreements with other three such cities: Ushuaia, Argentina, Cape Town, South Africa and Hobart, Australia.