News
Dynamic Busan 2019 yearbook published
Dynamic Busan's 2019 yearbook, which features all 12 issues from last year, has been published and will be distributed to applicants free of charge.
Dynamic Busan has been covering the city since 2005 and is distributed subscribers both Korean and foreign. The newspaper can be found at terminals and airports.
With the new yearbook, subscribers can look back at the year that was and may review all of the news, events and attractions that Busan offered.
To subscribe and get a yearbook, email your name and address to arang7@korea.kr.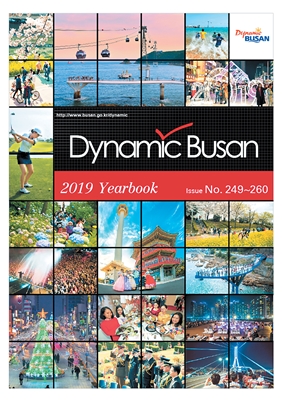 △ Get a Dynamic Busan's 2019 yearbook!