News
BTO promoting Gijang snow crab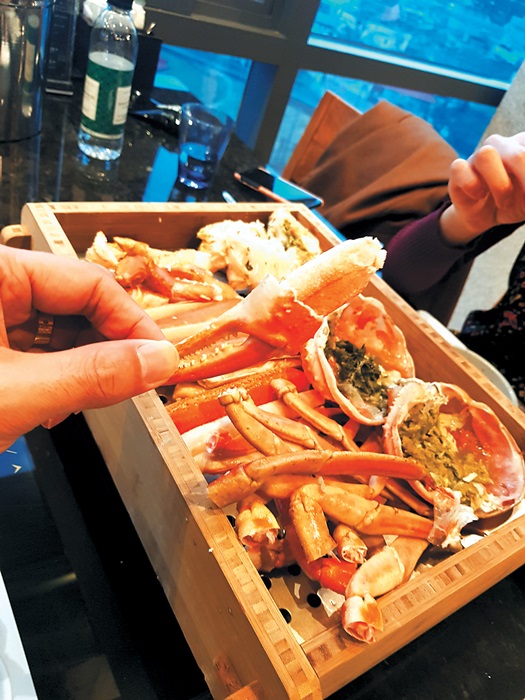 ▷ Snow crab is an important product of Gijang.
The Busan Tourism Organization has begun a monthslong campaign aimed at foreign tourists to promote Gijang snow crab.
The promotion, which began on Nov. 1, will run until March 31 next year. The Busan Tourism Organization has curated a menu consisting of one kilogram of snow crab, fried rice, doenjang jjigae (soybean paste stew) and small side dishes. In total, the promotion charges a discounted 50,000 won per person. Typically, a kilogram of snow crab without rice, stew or sides runs around 60,000 won.
The menu has been set for nine restaurants in Gijang. Eight establishments are found at Gijang Market. The final one, The East in Busan, is a fiveminute walk from the Hilton Busan.
Also available at each restaurant is unlimited beverage service from 5 to 9 p.m., a promotion which includes alcohol, for 20,000 won. Visitors to these restaurants may also take discount coupons for Busan attractions, such as the Busan City Tour Bus, Busan Tower, the Trick Eye Museum and additional sites.
During the promotional period, the Busan Tourism Organization will operate free shuttle buses twice a day to make it easier for foreign tourists to go to Gijang. The bus departs from Busan Station at 11 a.m., stops by Haeundae at 1140 a.m., and then leaves the market at 3 p.m. The Haeundae stop is located at the SeaLife Aquarium.
The bus next departs from Busan Station at 430 p.m. and follows the same route with a Haeundae departure at 510 p.m. The bus leaves Gijang Market at 830 p.m. to return to Busan Station.
Snow crabs, known as daege in Korean, are a popular seafood item in the country and can be seen in tanks in many restaurants. Much like seaweed, snow crab is an important product and export for Gijang, a part of town located on the far eastern end of Busan.
Participating restaurants Sijang Daege (시장대게), Gukmi Daege (국미대게), Daege House (대게하우스2호점), Gijang Daege (기장대게), Singsing Daege (싱싱대게), Chonggak Daege (총각대게), Haesong Daege (해송대게), Donghae Daege (동해대게), The East in Busan
Phone 051-780-2111.