News
First BMW Ladies Championship begins Oct. 24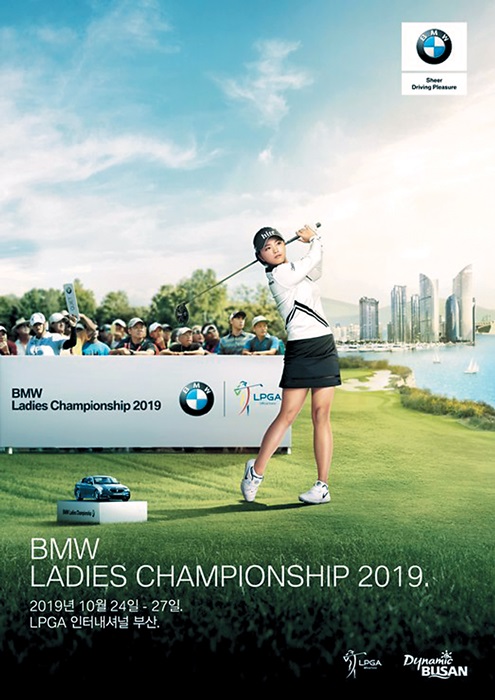 (Picture : BMW Ladies Championship 2019 will be held in LPGA International Busan on October 24~27, 2019.)

Busan is turning into one of the top golf cities in Asia with the Ladies Professional Golf Association (LPGA). The inaugural BMW Ladies Championship will be held at the LPGA International Busan, formerly the Asiad Country Club, from Oct. 24 to 27. The total prize money in the pot is 2 million dollars (nearly 2.4 billion won) with the top prize being a whopping 300 thousand dollars (3.58 million won).
The championship will feature many players ranked in the world top 50. It is expected to be broadcast live to more than 170 countries at a course constructed by famed designer Rees Jones. The new 7 Series, the recently-launched BMW luxury class automobile, will give the tournament and visitors its services, providing shuttle travel for LPGA players and officials.
There are three types of tickets available general tickets, BMW premium tickets and BMW luxury tickets. BMW premium tickets provide souvenirs, catering service and access to the BMW Owner's Lounge. BMW luxury tickets give users access to the BMW Luxury Class Lounge located on the 18th green, a VIP pass, VIP parking, catering and shuttle service via the new 7 Series. Reservation is available at globalinterpark.com.