News
Exports of seaweed from Busan and Gijang growing rapidly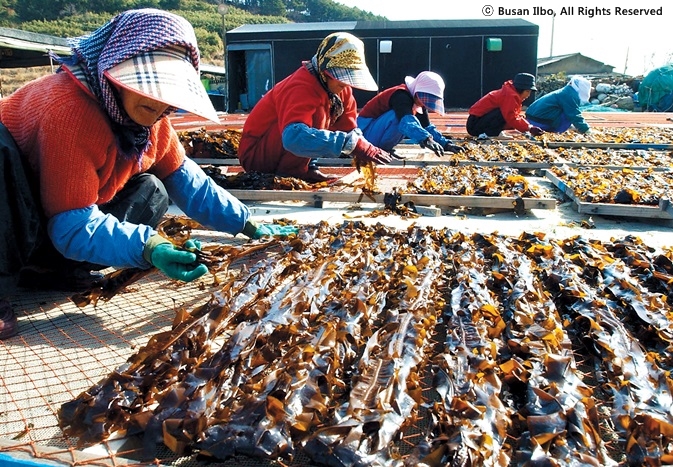 Busan's Gijang seaweed is gaining traction as a super food in foreign countries.
According to data of seaweed export trends, exports of Busan seaweed nearly tripled to 2,000 tons in the first half of the year, compared to the first half of last year. Major export markets include Japan, the United States and Canada.
Exports to North America grew 99.7 percent, compared to the same period of 2018. Analysts say that this increasing demand has been caused by a higher interest in health foods. Indeed, awareness of the health benefits of seaweed has been rapidly evolving in parts of Europe and North America. Seaweed is rich in calcium and has a high content of iodine, the main chemical element of thyroid hormones. Seaweed is also good for dieting, because it is very low in calories and high in fiber, which promotes intestinal health.
In Korea, the most common way to eat seaweed is to cook boiled seaweed soup with beef, shellfish and mussels. There is also a custom of cooking seaweed soup for a mother who has just given birth, because the soup helps blood circulation. In this regard, seaweed soup is also associated with birthdays, which is why Koreans eat the soup every year they get older.
Busan seaweed is produced in Gijang, where sunshine is abundant and where warm and cold currents meet. Manufacturers in Gijang strive to produce a wide variety of products based on seaweed to meet overseas demand.