News
Museums aim to enrich the lives of Busan citizens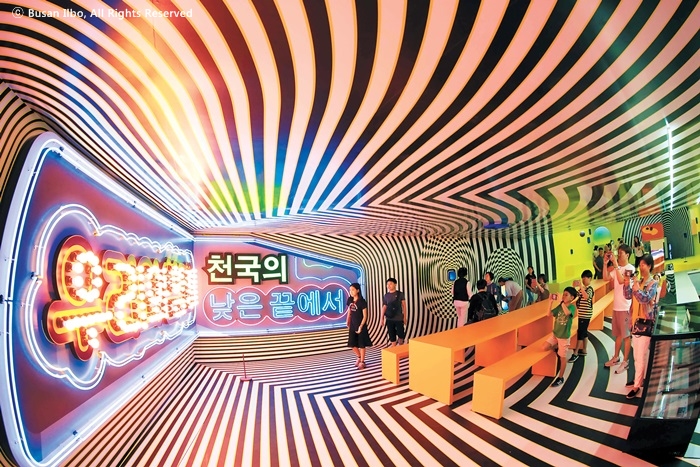 Local museums are coming up with ways to appeal to a broader group of people.
The city decided in March to extend museum hours to cater to a growing number of weekend evening patrons, as well as students and office workers who otherwise don't have time to visit museums during regular hours. Busan Museum of Art, Museum of Contemporary Art Busan (MOCA) and Busan Museum operate until 9 p.m. every Friday and Saturday (final admission at 8 p.m.). Busan Museum of Art and Busan Museum have set the final Friday of each month as Culture Day, which offers paid exhibitions for free. They will also be holding numerous cultural performances and events.
For art lovers, Finland Wave is free on Fridays and Saturdays at the Busan Museum of Art from 6 to 8 p.m. The exhibition takes a look at Finnish design and modern art. For visitors who enjoy history, Busan Museum will run a special exhibition of relics excavated from a shipwreck until Oct. 6. The city is pushing this initiative even further with the Gwangalli Beach and Art Museum program, an outdoor art display that opens every night from 8 p.m. to midnight.
Busan Museum of Art : art.busan.go.kr
Museum of Contemporary Art Busan : busan.go.kr/moca
Busan Museum : museum.busan.go.kr/busan/index
Gwangalli Beach and Art Museum : suyeong.go.kr/badavit