News
Busan autumn festivals begin to fall into place
Busan is a town chock-full of festivals, so the summer coming to a close is not a sign that the city is slowing down in any way. In fact, autumn is Busan's time to shine in the international spotlight. Three key events of the year are upcoming that show the city at its best the Busan International Film Festival (BIFF), the Busan One Asia Festival (BOF) and the Busan International Fireworks Festival. All in all, these festivals lure visitors from around the world and are not to be missed.
Busan International Film Festival (Oct. 3 to 12)
The 24th Busan International Film Festival makes its long-awaited return with its opening ceremony on Oct. 3 at the outdoor theatre of the Busan Cinema Center. The red carpet event of that evening is one of BIFF's highlights. Celebrities, actors and filmmakers all appear dressed in their finest clothes before everyone settles in for the festival's first movie.
Speaking of movies, BIFF is set to screen 300 films from approximately 70 nations. Around 10,000 guests will visit the city to participate in the festival, whether they are filmgoers, jury members, actors, filmmakers or behind-the-scenes figures.
BIFF is also known to bring big names from cinema around the world. Notable figures involved in last year's festivities were directors Patrick Hughes and Rajkumar Hirani ("The Hitman's Bodyguard" and "Three Idiots," respectively).
Further details will be announced throughout the month via an official press conference and the official BIFF website (biff.kr).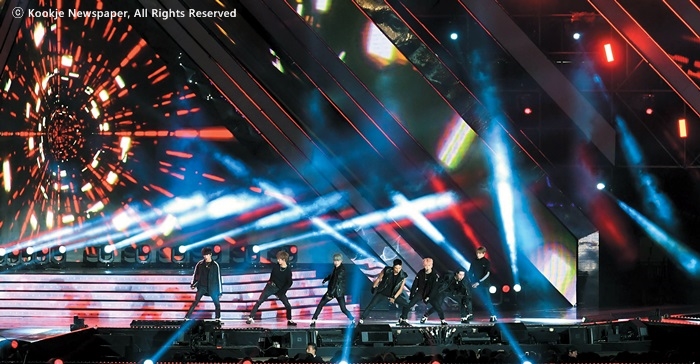 Busan One Asia Festival (Oct. 19 to 25)
The Busan One Asia Festival (BOF) will be held from Oct. 19 to 25 across Busan, including Hwamyeong Eco Park and Haeundae Culture Plaza. BOF is a Korean Wave entertainment festival where people can have fun with K-Pop and K-Beauty.
The first lineup of this year's edition includes big names like AB6IX, Itzy, Ha Sung-Woon, Kim Jae-hwan, Stray Kids, Lovelyz, Simon Dominic and Hoody. There will be more names to be announced as the month progresses.
Following the first ticket sales in August, which sold out in a speedy six minutes, a second round of sales will open on Sept. 20. Tickets for BOF can be bought on Hana Ticket's official website (ticket.hanatour.com).
About 15,000 out of 28,000 seats were sold during the first round of sales. Standing A seats are 50,000 won, B seats are 40,000 won, C seats are 30,000 won and D seats are 10,000 won. For more information, visit the BOF official website at bof.or.kr or the event's Facebook page (facebook.com/Busan-OneAsiaFestival).
Busan International Fireworks Festival (Nov. 2)
The 15th Busan International Fireworks Festival is scheduled to continue the tradition of making things go boom on Nov. 2. It is the most crowded Gwangalli Beach ever gets.
The show will consist of a guest fire show at 8 p.m. that will run for 15 minutes. The Busan Multi-Flame Show will then run for 35 minutes from 825 to 9 p.m. This year's evening will deliver a message of peace to mark the city's hosting of the upcoming ASEAN-ROK Commemorative Summit in November.
Paid seats at the festival may be found at the official website of Interpark (ticket.interpark.com). R seats with tables and chairs cost 100,000 won. S seats offer only chairs but will charge 70,000 won. There are many places where you can see the fireworks show around Gwangalli without paying for seats, although restaurants, bars and hotels you choose may charge their own prices.