News
Korea Exchange invests in new museum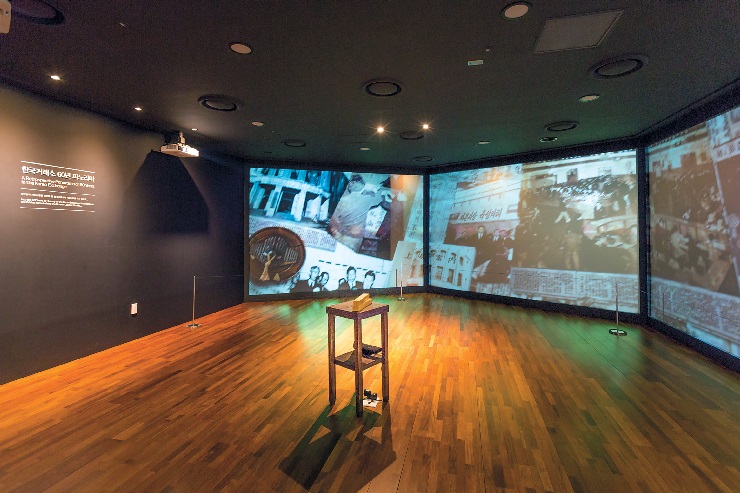 The financial history and fortunes of South Korea have seen startling changes in the last several decades. After the Korean War, which ran from 1950 to 1953, South Korea was one of the world's poorest countries. Of course, this is not the case today.
To outline the country's financial story and to convey just how far the nation has come since those dark days, Korea Exchange (KRX) is preparing to open a financial museum in the Busan International Finance Center (BIFC) on April 4.
There's no shortage of fascinating museums in Busan, and this museum promises to be equally interesting and informative. It will occupy an impressive 1,000 square meters on the 51st floor of the BIFC building and will open its doors to record the history of Korean money, finance and the stock market. KRX and the museum will additionally provide various activities and education programs in order to help visitors better understand finance as well as the stock market in general, which can be difficult for some to understand without a little teaching.
The KRX was established in March of 1956. Naturally, this means that there has been plenty of time to collect various items, artifacts and records. As a result, the museum has approximately 4,500 such things to choose from for display.
The venue will consist of four exhibition halls, and they will be sorted chronologically. Various artifacts and pictures tracing the 60-year history of the Korean market will be shown.
As an added boon to the entire experience, since the museum is located in one of Korea's tallest buildings, the museum will feature an observatory. The establishment is currently being billed with the romantic name of a "museum under the sky," and it will allow patrons to look down upon Busan in all its glory.
The KRX is based in both Seoul and Busan, with its Busan headquarters located at the BIFC. It operates daily, Monday through Friday. The opening bell rings at 9 a.m., while the closing bell sounds at 3:30 p.m. The KRX is closed on weekends and public holidays, although it does not close for lunch.
The BIFC stands at 289 meters tall with 63 floors.
How to get there: International Finance Center Station (metro line 2), exit 3.