News
Japanese YouTuber receives honorary citizenship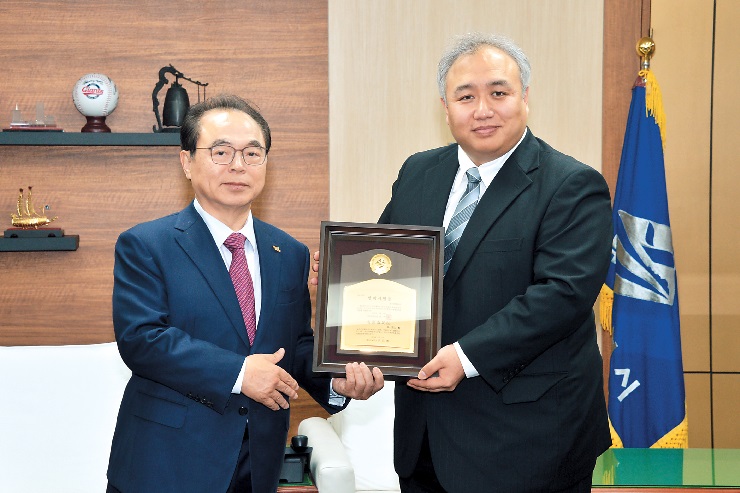 ▲Mayor Keodon Oh (left) and Masayuki Kon (right).
Busan has always been an international town, in large part due to its port. More recently, Busan received international attention through the Marvel movie Black Panther, with its Busan-based action sequences. But social media is capable of playing a role in international promotion, as well. Japanese YouTuber Masayuki Kon is one such example, and he was recently rewarded for all of his work in showing off Korea's port city.
Kon, the creator of the YouTube channel "Waboiso Busan," was made an honorary citizen in light of his efforts to advertise the city. Mayor Keodon Oh expressed his thanks to Kon for his unbridled enthusiasm for the city by personally granting Kon a Busan citizenship card and souvenir.
"I would like to extend my sincere gratitude to Mr. Kon for his dedication to Busan," said Mayor Oh. "I hope that you will continue your strong support in developing our city."
Kon responded with a strong willingness to do so. "I am very pleased to be designated as an honorary citizen of Busan," he said. "I will continue to celebrate Busan through various cultural exchange activities."
As for Kon's future plans, the YouTuber discussed his wish to create a non-profit corporation called Busan Love, which will deal with communication between the city of Busan and Japan.