News
Quality of life updates slated for 2019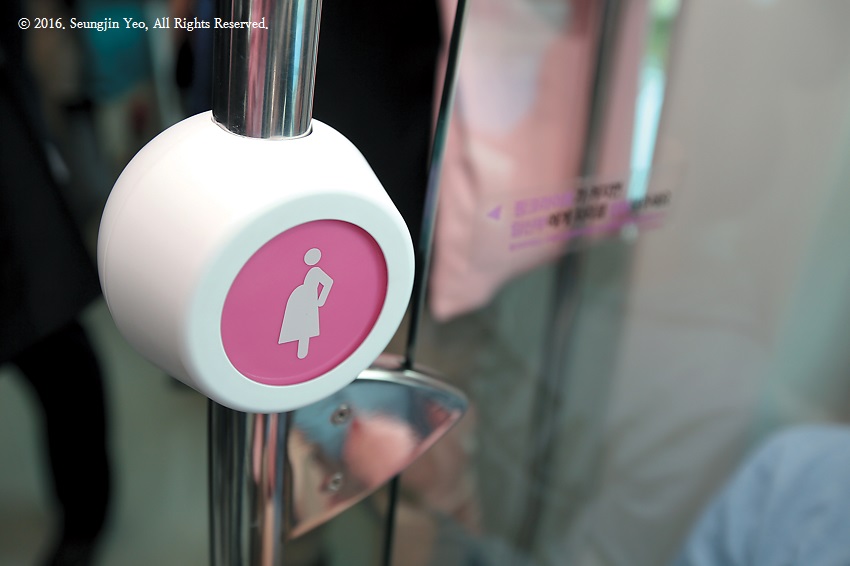 Expect to see more Pink Lights this year.

A number of quality of life changes have either rung in the new year here already or are expected to come on board sometime in 2019.
-Free lunch comes to high school: The free lunch program that has been available at all public elementary and middle schools in Busan will be expanded to the first grade of high school starting on March 1. This follows plans to eventually offer free lunches to every student in Busan's public high schools.
-More non-smoking areas in public places: From Dec. 31, the area within 10 meters of nurseries and kindergartens has been designated non-smoking. Now under a grace period, violators of this new city rule will be fined 100,000 won from April 1.
-Implementation of `Safe Speed 5030': Starting in the second half of the year, speed limits for roads four lanes and larger will be reduced to 50kms an hour while roads with three lanes and fewer will be reduced to 30kms an hour.
-Extension of nursery school operating hours: In an effort to bring greater convenience for double-income families in need of long-term care, all nursery schools as of Jan. 1 run all-day class until 7:30 p.m.
-Expanded operation of `Pink Light': The city will expand the "pink light" seat notification service for pregnant women to all lines of the Busan Metropolitan System sometime during the first half of the year.
-Expansion of `buses only' lane: The buses only lane will be expanded from Naesung through the Jungdong underpass on July 1.
-Expansion of automobile idling limited area: The automobile idling limited areas will be expanded throughout Busan starting in the second half of the year.
-Establishment of dementia care centers throughout Busan: Dementia care centers will be installed and operated in all neighborhoods and districts of Busan for patients over 60 needing customized counseling, examination and disease management services closer to home.
-Emergency measures for high concentrations of fine dust: Emergency measures will be enforced from Feb. 15 to mitigate fine dust if any predicted concentrations of the dust meet standards set by the Ministry of Environment. This will include operating times of air pollution-emitting facilities, including construction sites. Additionally, the ministry is expected sometime in the first half of the year to enact ordinances to restrict the driving of personal vehicles when high concentrations of fine dust are recorded.