News
Six Busan spots named to `must visit' list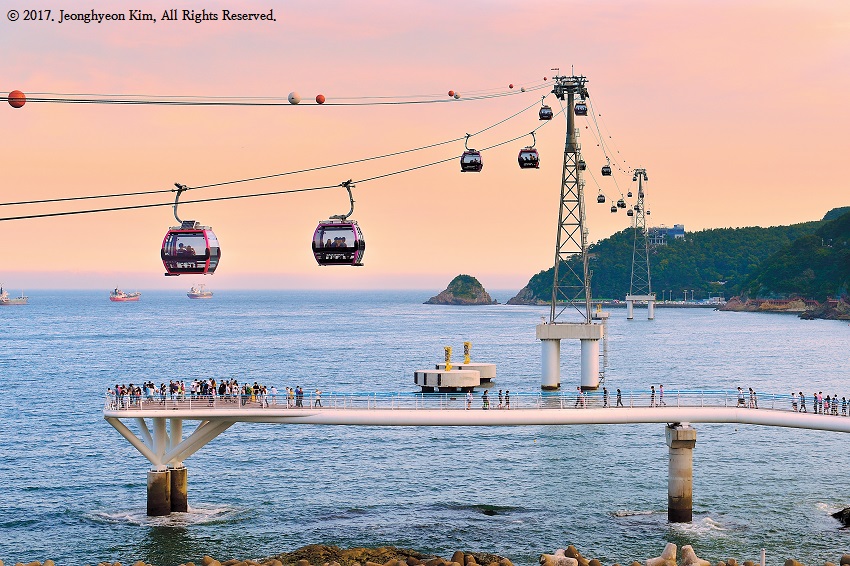 More tourists than ever before are flocking to Songdo Beach these days for its dramatic Marine Cable Car and unique skywalk, among other attractions.
The Ministry of Culture, Sports and Tourism and the Korea Tourism Organization have included six major tourism destinations in Busan as part of the "100 Must-Visit Tourism Spots of Korea 2019 and 2020."
The sites this time around include Taejongdae on Yeongdo Island, Gamcheon Culture Village, Haeundae Beach, Songdo Beach, Jagalchi Market and Marine City.
The two organizations have jointly announced the bi-annual 100 Must-Visit Tourism Spots of Korea since 2013. Selections reflect the evaluation of experts in the tourism field such as academics, travel industry representatives, travel reporters, writers and the results from statistics provided by mobile carriers, navigation information and social networks.

Marine City can be seen in the distance from Taejongdae (bottom).

Taejongdae has been honored with inclusion on the list four times. This beautiful park has various attractions and holds many stories in its stunning coastline, cliffs and walks.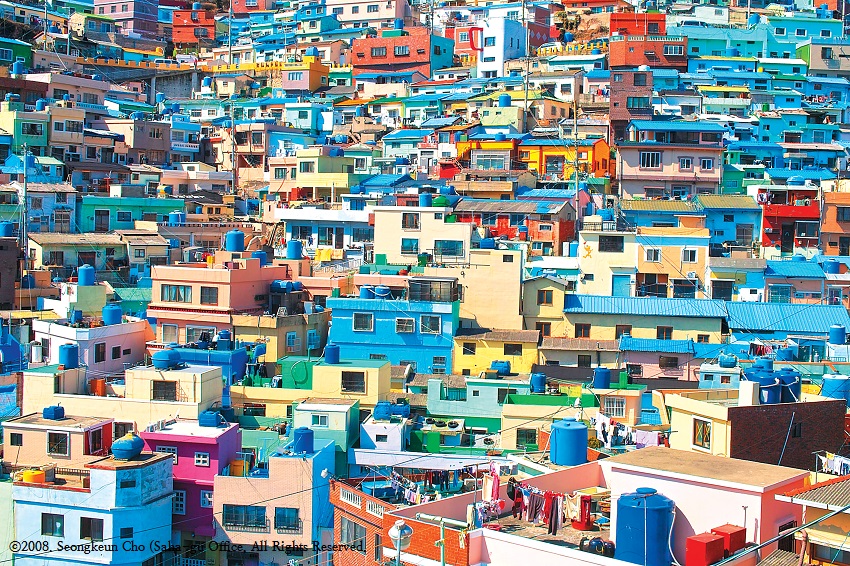 Gamcheon Culture Village is known for its colorful buildings.

Gamcheon Culture Village has been selected three times, first in 2015. The village, originally a refuge for Koreans fleeing the north during the Korean War, had fallen into great disrepair over the decades until it was reborn as a tourist attraction in 2009 when art was commissioned in various alleyways and the area's now signature colorful dwellings were painted. Officials said over two million people visit Gamcheon Culture Village every year.
The remaining selections are new to the list this year. Songdo Beach recently saw even more interest blossom with the long-awaited reopening of the Songdo Marine Cable Car after many years. Songdo Beach was the first public beach in Korea, opening in 1913. Jagalchi Market is a perennial popular tourist spot, a place where people can enjoy various seafood, including fresh raw octopus (sannakji). Meanwhile, Marine City boasts a beautiful modern skyline and an even more lovely nighttime view.
"Busan is an attractive sightseeing city where visitors can feel the vitality of festivals, culture, marine tourism, night views and shopping as well as the natural scenery of the sea, river, mountains and hot springs," an official said. "We will continue to commit ourselves to making Busan an even more attractive tourism city."