News
Press tour promotes gaming, culture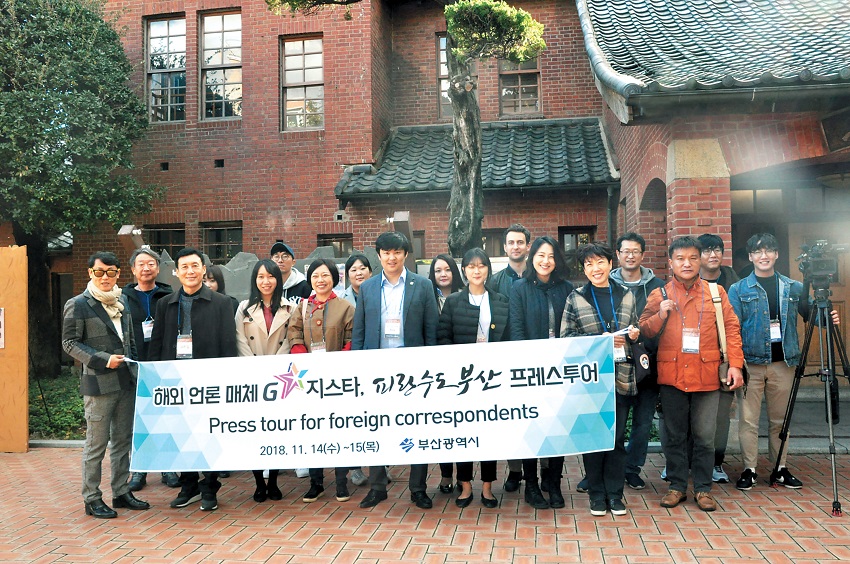 The G-STAR press tour stops for a photo.

Busan conducted a press tour for 26 national and international reporters who covered the G-STAR gaming exhibition in November.
Media members from Singapore, China, Japan, Germany, France, Russia were in attendance. Korean media outlets including Arirang TV and Korea.net also participated.
The invited press group visited the Provisional Capital Memorial Hall, Gamcheon Culture Village, Busan Museum of Movies and Yongdusan Park on their first day of the special tour. They participated in the G-STAR opening ceremony at BEXCO on day two.
The main purpose of this tour, according to officials, was to not only highlight Busan's cultural significance but also its current place as a rising star as a place for the international gaming industry.