News
Gamcheon fetes tourism milestone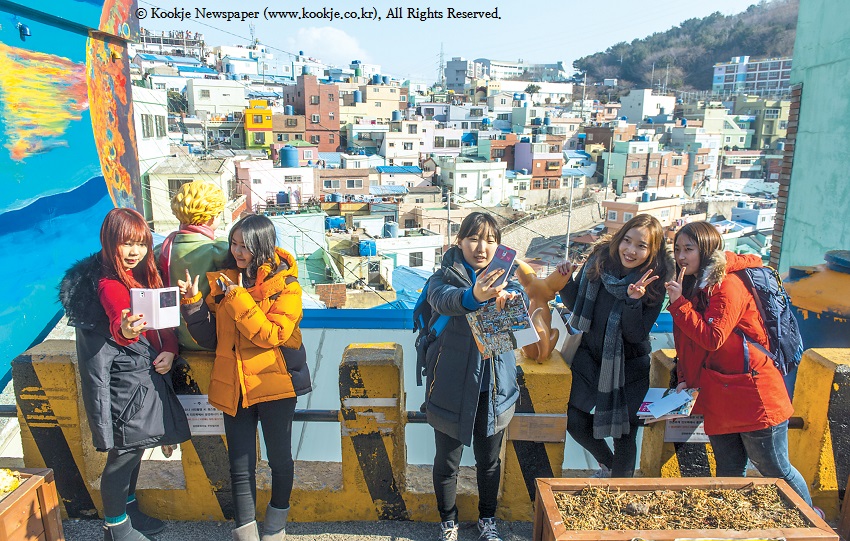 Five of the more than 2 million annual visitors to Gamcheon Culture Village pause for requisite photos.

Gamcheon Culture Village, one of Busan's premier cultural renewal village projects, saw more than two million tourists visit annually for the past two years. That is a record.
The Saha-gu District Office announced that the estimated number of visitors to Gamcheon Culture Village from January through the end of October stood at 2,051,686. This number was measured via an electric counter installed at the entrance to the village. With two months left in 2018, the number had already eclipsed the number of visitors in 2017, which was 2,050,297. District officials noted this recent tally also showed Gamcheon to be particularly popular with foreign tourists, which represented 60 percent of the estimate.
Gamcheon was formed by refugees who fled the Korean War. After many years of disrepair, the city established a village art project in 2009. Gamcheon Culture Village has since become one of Busan's most popular tourist attractions.