News
Holiday celebrations abound in Busan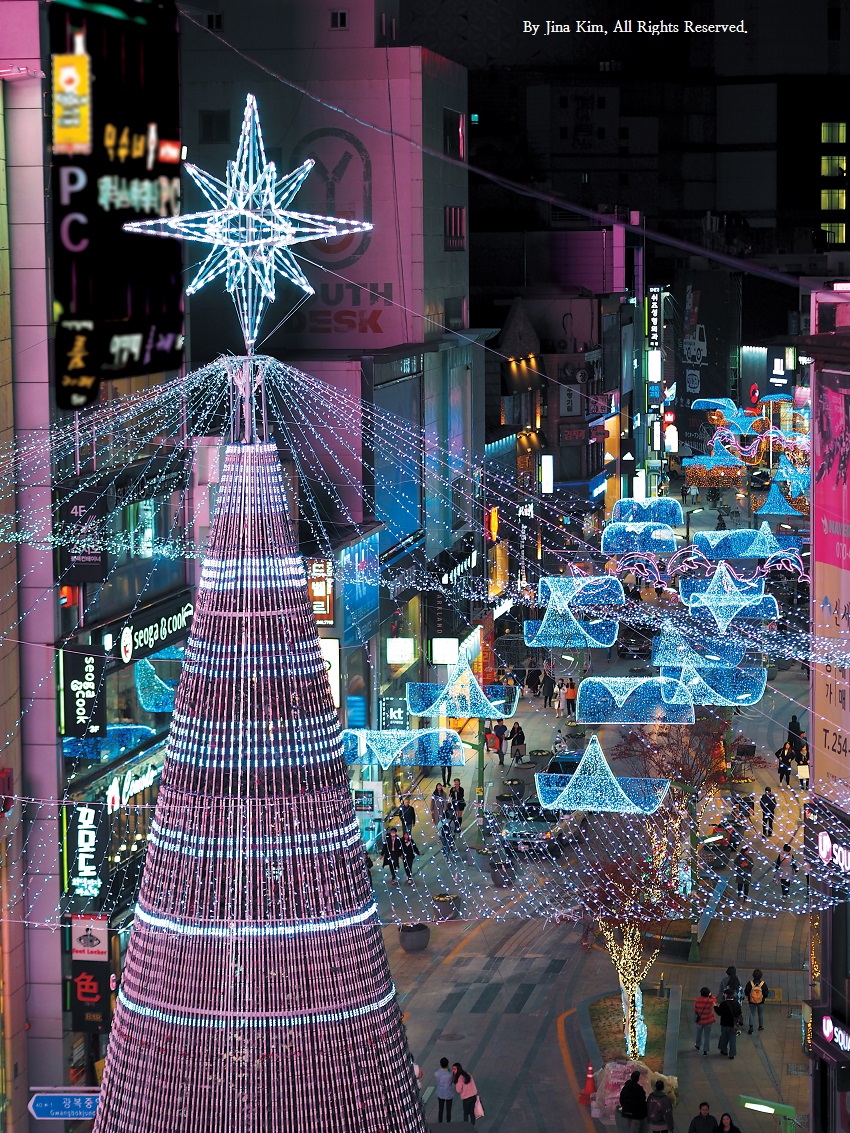 The annual Busan Christmas Tree Culture Festival on Gwangbok-ro in Nampo-dong (neighborhood) just gets bigger and better every year.

When you think of Christmas, what comes to mind? Colorful lights? Presents? A Christmas tree, all decorated and majestic? Whether it is one of these or all of them, or something else, there is surely something for you to enjoy this month in Busan.
Check out the annual Christmas Tree Culture Festival in Nampo, make your reservations for the annual United Seamen's Service Christmas Day buffet or make kids smile at the Busan Children's Homes Volunteering Christmas Party on Gadeokdo Island. There is too much for us to list every event here. So, dive in and have a very merry Christmas in Busan.
>> Related stories on pages 2, 3 and 7