News
Sculptures light the night at urban exhibit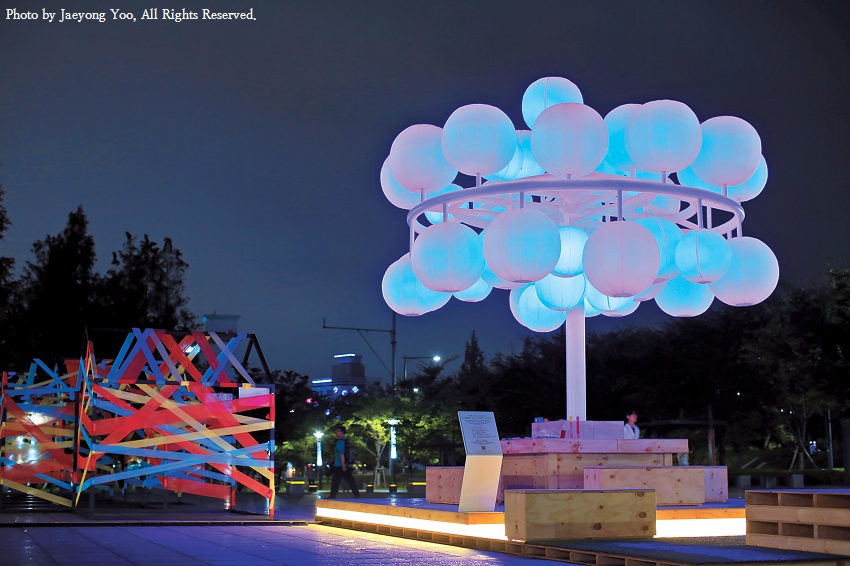 The exhibit is open to the public through Dec. 9.

Fun sculptures and a big tree will light the night at Songsanghyeon Square evenings through Dec. 9.
The sculptures are installed around the Busanjin-gu park's ground fountain as part of a push to bring an urban playground to this part of the city. The tree sculpture includes nearly 30 LED balloons hanging like dangling fruits. Insect sounds and live music will also be on hand in the area.
The Korea Housing & Urban Guarantee Corporation donated its talent to the project's planning and design. The city hopes ongoing projects like this will contribute to a new "cultural space" that the public to enjoy.