News
Busan highlights plan for `hub city' status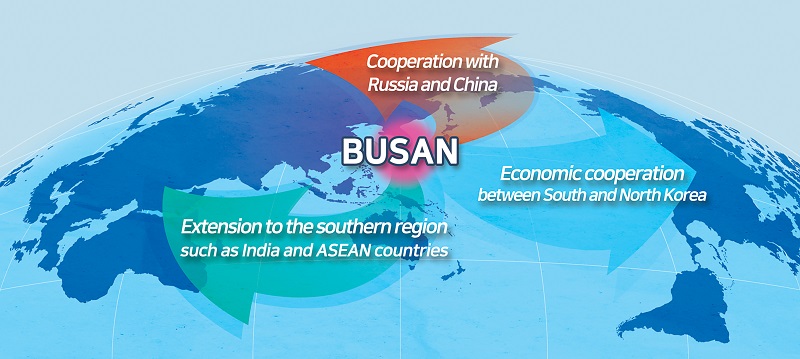 Busan announced last month its "Asia Hub Association Busan" strategy that will hopefully lead toward Busan becoming recognized around the world as a hub city in Asia. Busan has previously built preliminary relations with 36 "sister cities" from 27 countries. Its latest push, however, aims to take those relations to the next level.
■ Urban diplomacy for positive outcomes
Busan seeks a more proactive approach toward its currently passive exchanges with sister-and-friendship-designated cities. Busan will begin with seven cities determined to have high potential for collaborative success: Shanghai and Ningbo in China, Osaka and Fukuoka in Japan, Ho Chi Minh in Vietnam, Vladivostok in Russia and Singapore. More cities are expected to join. Discussions on current affairs will be regularly scheduled and steps will be taken to promote increased cooperation between Busan and other cities. Busan will participate in more international conferences, as well.
■ Market extension southward, economic cooperation between North and South Korea
Busan will push for intensive market expansion into southern parts of Asia, including India and ASEAN (Association of Southeast Asian Nations) countries.
Meanwhile, plans are being conceived for a Trans-Siberian Railway extension to Busan in the event that North and South Korea proceed with intentions for further cooperation. Preparations would also be arranged to support Busan firms within the North-South cooperative Kaesong Industrial Complex.
■ Urban diplomacy infrastructure expansion
Foreign trade office relations will strengthen. This is currently being evaluated in Vladivostok and in Jakarta, Indonesia.
More direct airline routes will be created, including one to Singapore set for next year. The mayor's official residence has also become a global office, open to the public 24 hours-a-day.