News
Ocean film fest comes to Gijang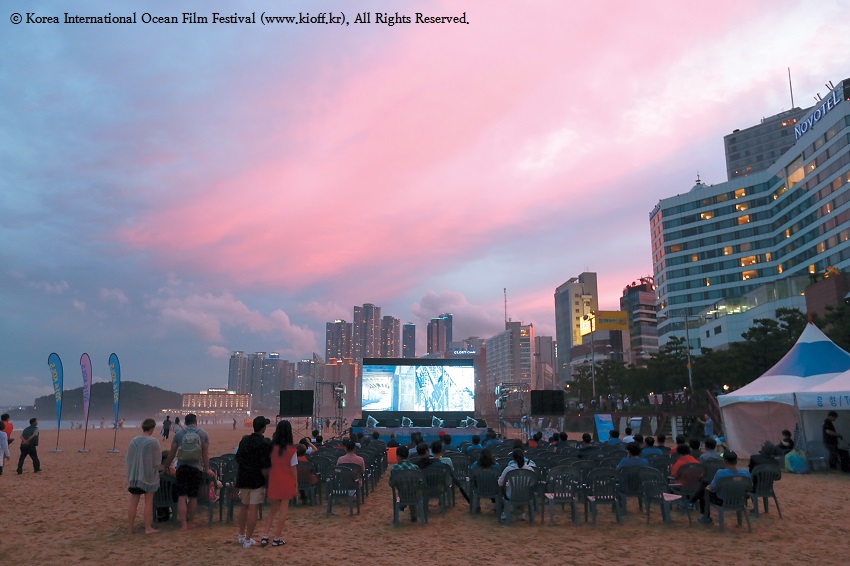 Movies and the deep blue sea meet when the fourth-annual Korea International Ocean Film Festival comes to Ananti Cove in Gijang Aug. 31 through Sept. 2.
Twenty films from 14 countries will be screened at the event, which is themed "Lifetime and the Ocean." All of the movies scheduled to be presented feature ocean themes and participants are invited to share their thoughts about the movies.
An outdoor screen will be installed along the beautiful Gijang bluffs, making the event a perfect opportunity for both families and couples to enjoy a thoroughly entertaining evening among nature. Additionally, film festival events will be held at the outdoor square in Ananti Cove as well as the Eternal Journey book-store.
Blue, an award-winning 2017 documentary from Australia by filmmaker Karina Holden will open the festival Aug. 31. The film provides a beautiful but sobering look at how "industrial scale fishing, habitat destruction, species loss and pollution have placed the ocean in peril," according to the bluethefilm.org website.
Filmmakers and performers from selected films appearing at the festival will also be in attendance.
Other films to be screened include Straws, which brings to attention the dangers of plastic to marine life and Dolphin Man, which documents the life of legendary free-diver Jacques Mayol. Korean films to be screened include Haenyeo: Mermaids of Korea and Old Marine Boy, about a North Korean deep-sea diver who strives to become successful in South Korea.
Other events planned include a morning yoga session and experiential booth for attendees.
- Information: facebook.com/kioff.official, kioff.kr or @kioff.official on Instagram.