News
Busan gets hole in one with successful bid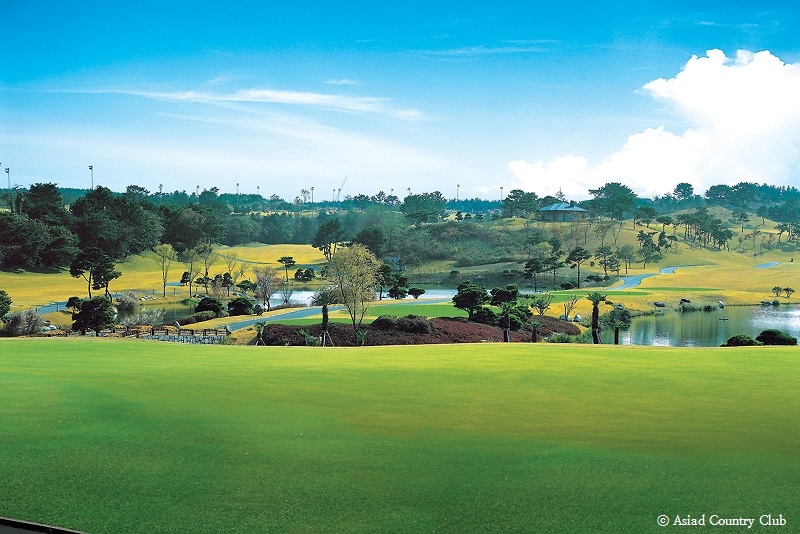 The ASIAD Country Club, in Gijang, will undergo extensive renovations and be reborn in June 2019 as LPGA International Busan, in time for the first LPGA tournament scheduled here for October 2019.
 The city is teeing up for next year as Busan is slated to host Ladies Professional Golf Association tournaments starting in October 2019.
 Busan, the ASIAD Country Club of Gijang and the LPGA officially signed the "LPGA International Busan" partnership at city hall in March. As a result the country club, which first opened in 2002, will undergo a complete renovation through June 2019 to be certified as an "LPGA standard course."
 In addition to the major improve-ments, the club's name will also be changed to LPGA International Busan upon the completion of renovations. Rees Jones, a respected American golf course architect known for his expertise in renovating existing courses, has been tapped for the project.
 "We are aiming to make every hole unique and strategic during the tournament," Jones said in a state-ment."We will make the best golf facilities in Korea that will be reborn as an international golf course worthy of challenging LPGA professional golfers."
 With the opening of LPGA International Busan, two LPGA tournaments will be held in Korea, along with the KEB Hana Bank Championship, in Incheon. Korea is only the second country in Asia to host two LPGA tournaments, following China. More than 70 professional golfers are expected to participate in Busan's LPGA tournament over three years starting from next year, with some prizes for top participants up to $2 million.

LPGA Commissioner Mike Whan, speaking during the official partnership signing in March.
 LPGA officials were on hand for the official announcement in March, including LPGA Commissioner Mike Whan and Jon Podany, the organ-ization's chief commercial officer.
 "It is very special to launch the LPGA international brand in Busan for the first time outside of the United States," Whan said. "I hope that Busan can play a symbolic and important role for the annual LPGA tournament and global business."
 Event organizers are also praising the partnership for its potential to create inroads for Korean golfers to compete in the U.S., as well as providing greater opportunities for foreign participants in the Busan tournament to learn more about traditional Korean culture, history and more.
 LPGA tournaments are held around the world from the end of January through December and are broadcast live in nearly 170 countries, which city officials also hope will have a positive effect on Busan. Analysts estimated a 55 billion won "ripple effect" for the Korean economy from the 2015 PGA Tour Presidents Cup, in Incheon. Busan officials are hoping the LPGA presence here will generate nearly 1.5 trillion won in "ripple effect" economic growth over the next several years.
 The city is also planning to implement various competitions and programs, including a "golf academy" for up-and-coming local golfers, as well as golf coach leadership training courses.
 "It is quite encouraging for us that we now have a chance to get attention from the world," a city official said. "Taking this opportunity, Busan is expected to become a central city for golf in Asia."