Life
[INTERVIEW] Four students, four lives, four Busan stories
Dynamic Busan held an interview with four international students in the city who are documenting their lives here as interns and YouTube reporters at the Busan Foundation for International Cooperation.

△Wu Yuhang from China, a senior in journalism at Pukyong National University.
Hello. I am Yuhang. I am from Qingdao, a city famous for beer. Busan and Qingdao are both coastal cities similar in climate. I came to Busan as an exchange student and then decided to fully transfer to Pukyong National University, because I liked Busan so much!
I experienced living in Seoul, but Busanites are much friendlier and warmer than residents of the capital. When I started studying in Korea, it was difficult to find a place to live, because I couldn't speak Korean, but luckily, I was able to find a good home thanks to a good real estate agent.
My favorite Korean foods are milmyeon (wheat noodles), dwaeji gukbap, galbitang (short rib soup) and samgyeopsal (pork belly). There are a lot of Chinese restaurants in Busan, but I am confident in cooking, so I can make Chinese food even better.
I am preparing for graduate school while working. I want to stay in Busan longer.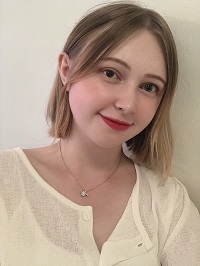 ​△Anna Zavarina from Russia, a senior in social welfare studies at Pusan National University.
Hi, I'm Anna. I'm from a city near Vladivostok, Russia, which is also a port city. Busan has more mountains, though. I have lived in Korea for 14 years now, because I followed my parents once they got jobs here. Since I don't live with my parents any more, I have to do everything by myself, so it can be difficult psychologically. As I am good at Korean, there are many benefits to living here, but there are also many challenges, like dealing with visa or employment matters.
As far as food goes, I like Sundae Street in Nampo-dong (neigh-borhood). I often go to Seomyeon and I like dwaeji gukbap (soup with pork and rice). But my favorite place is Daejeo Ecological Park because of the canola flowers in spring and the silver grass and pink muli in autumn.
When I miss Russian food, I go to Imperia in Chinatown. After I graduate, I want to work at a local children's welfare center.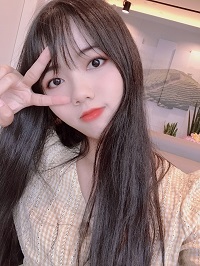 △Su Waddy Kyaw Thet Myint from Myanmar, a freshman in the subject of IT convergence at Pukyong National University.
Hello! My name is Waddy. My hometown is Yangon, Myanmar. Yangon is extremely different from Busan. Here, there's a very convenient subway system, which home doesn't have. Busan has four seasons, also unlike Yangon, but winter is too cold for me.
I really like K-pop, so I came to South Korea immediately after graduating from high school, because it's where K-Pop comes from. My favorite singer is Baekhyun of EXO.
Unfortunately, there is no place to eat Burmese food in town, so I can't eat my favorite food, but I'm happy that Busanites are warm-hearted and nice to me. I like Gwangalli Beach and kimchi jjigae (kimchi stew).
After graduation from university, I want to spend more time in Busan, in order to prepare for graduate school and employment as much as I can.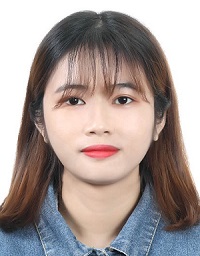 △Bui Thi Thu Huyen from Vietnam, a senior in Korean language and culture education at the Busan University of Foreign Studies.
Hi, I'm Huyen, and I'm from Ninh Binh, near Hanoi. Like Busan, Ninh Binh has mountains and is near the sea, but the mountains are smaller and the sea is farther away. I wanted to come to Busan as an exchange student when I was in university, but I was unable to, so I transferred full time to the Busan University of Foreign Studies. My cousin lives here, so she helped me a lot. I remember having a hard time, because it was winter when I arrived!
I like to go to Gwangalli Beach and Beomeosa Temple. I like all kinds of Busan cuisine, particularly eel. I also enjoy eating Vietnamese rice noodles near Kyungsung University.
I was supposed to go back to Vietnam after graduation to get a job, but the COVID-19 situation is not good, so I plan to spend more time here while preparing as much as I can for the future.