Life
"The Phantom of the Opera" to premiere in Busan Dec. 13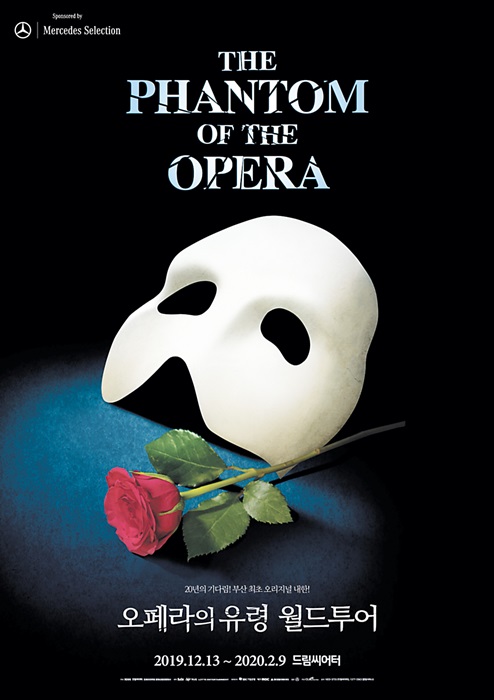 ▷ The iconic poster for "The Phantom of the Opera.
Andrew Lloyd Webber's legendary musical "The Phantom of the Opera" will open in Busan on Dec. 13 for a nearly two-month run at the Dream Theatre.
"The Phantom of the Opera" tells the story of a French opera singer named Christine, who becomes the obsession of a mysterious masked figure (and musical genius) who lives beneath the Paris Opera House. The musical is arguably the most iconic piece of theatre of the 20th century. It premiered on London's West End in 1986 and New York's Broadway in 1988 and continues to run in both cities to this day. Since its London premiere, 140 million people in 41 countries have seen "The Phantom of the Opera" performed live. The musical has won over 70 major awards, including Tony and Olivier awards for Best Musical. It has been hailed by The Times, a leading British newspaper, as "God's Gift to Musical Theatre."
The upcoming Busan production is part of the largest company to tour throughout Asia and the Middle East. "The Phantom of the Opera" will open in Busan after finishing in Dubai, United Arab Emirates. The current world tour is performing the musical in its original language (English).
Reservation: Wemakeprice, Inter-park and HanaTicket
Price: 170,000 won (VIP), 140,000 won (R), 110,000 won (S), 90,000 won (A) and 60,000 won (B)
How to get there: Busan International Finance Center and Busan Bank Station (metro line 2), exit 3. Go straight for three minutes.