Life
"The Artists of Light" running until Sept. 29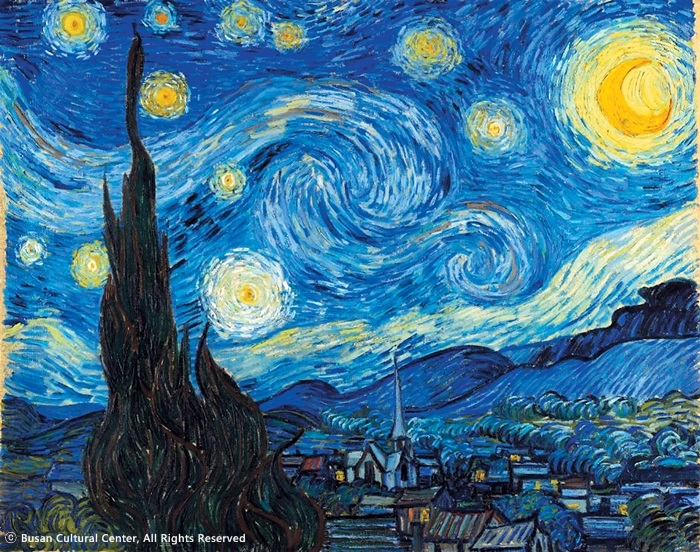 An emerging trend in modern art is digitizing old works. Taking this movement, dubbed "media art," to impressive levels is "The Artists of Light," a new media exhibition at the Busan Cultural Center. The exhibition takes Impressionist paintings by masters Cezanne, Degas, Gauguin, Manet, Monet, Renoir and Van Gogh and showcases them in totally new ways.
Media art is a relatively young kind of art that reinterprets old works by combining them with audio and video. Unlike viewing paintings in a traditional manner of a canvas on a wall, patrons can see them on large screens as high-definition digital images, complete with motion graphics.
This new way of experiencing famous art has proved to be especially popular with young students already familiar with such technology and can be used to better connect art with future generations. Continuing this idea, there is a sketch zone open to everyone, which is a program for people to add their own ideas and creativity to famous paintings.
The exhibition runs until Sept. 29 and is open Tuesday through Sunday from 10:30 a.m. to 7:30 p.m. Final admissions are at 630 p.m. It costs 12,000 won for adults, 9,000 won for teenagers and 7,000 won for children. There is a 50 percent discount on the final Friday of each month.
◆ Information : bscc.or.kr (English available).
◆ How to get there : Dayeon Station (Metro line 2), exit 5. Take bus 138. Get off at BSCC.