Life
Legal advice for foreigners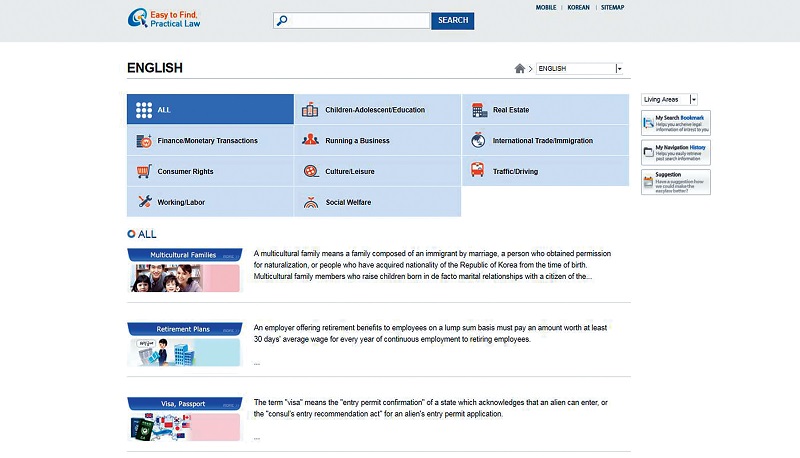 The Easy to Find, Practical Law homepage.
 The Office of Legislation offers a variety of useful legal information related to daily life to foreigners in multiple language options at their Easy to Find, Practical Law website.
 The site offers information regarding visas, passports, drivers licenses, housing leases and more for foreign students, immigrants by marriage and multicultural families living in Korea. Information under different categories such as education, real estate, finance and banking, business operation, employment and more is available.
 Legal information is available in English, Chinese, Japanese, Viet-namese, Indonesian, Mongolian, Thai, Bengali, Khmer, Nepali, Uzbeki and Arabic. Visit easylaw.go.kr/CSMhttp://easylaw.go.kr/CSM to get started.