Life
International culture focus 1: ASEAN Culture House
With a history of successful summits and economic exchange, it's clear that Korea and the countries of Southeast Asia share a special bond. This bond culminated in the Association of Southeast Asian Nations (ASEAN) Culture House, which opened in 2017 near the Inje University Haeundae Hospital. The ASEAN Culture House is the sole center dedicated to Southeast Asian culture in Korea, and it is the first cultural center of its kind to open outside of the Southeast Asian region.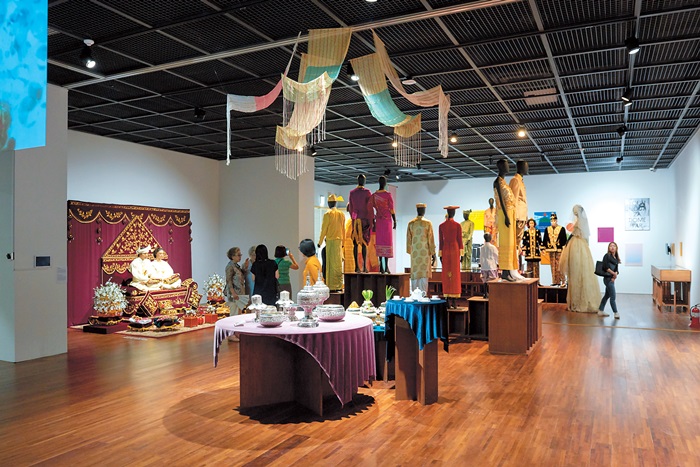 △ Crafts on display at the ASEAN Culture House.
There's a multitude of things to do and see at the ASEAN Culture House. The first floor consists of a VR room, which takes you to Southeast Asia and gives you the chance to see the region's UNESCO world heritage sites, and the information center, where you are free to read and borrow books. The second floor holds a permanent exhibition gallery and a room for seminars, the third floor is for cultural experiences and lectures and the fourth features a concert hall.
The ASEAN Culture House will also operate various programs for academic, educational and human exchanges. Children and teenagers, as well as college students and multicultural families, can participate in the programs. In addition, the ASEAN Culture House offers cultural performances and opportunities to watch Southeast Asian movies, which are not easily accessible in Korea. There are also seasonal courses for learning languages of Southeast Asia.
The ASEAN Culture House operates between 10 a.m. and 6 p.m. from Tuesday to Friday. It operates from 10 a.m. to 7 p.m. on weekends. It is closed every Monday and on national holidays. Organizations related to ASEAN can rent the seminar room and the concert hall free of charge.