Life
[NTERVIEW] A representative of Busan's foreign residents
With a new year now arrived, most everyone has a wish, goal or resolution of some sort. Many times, these aims are in order to help others in their daily lives. The Busan Foundation for International Cooperation, an organization under City Hall, works hard towards their goal in supporting Busan's foreign residents. Last November, the foundation selected members for a meeting of foreigners living in the city to discuss their lives and ways to improve them. Dynamic Busan sat down with Janna Vladimirovna, one such representative at the meeting.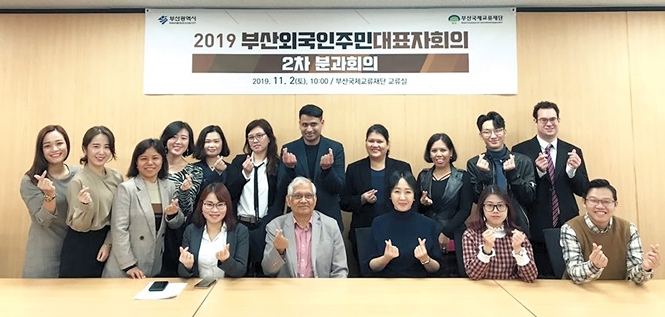 △ Janna Vladimirovna, in black, right of center, established Busan's Russian College.
Q. Please introduce yourself.
A. Hi, my name is Janna Vladimirovna. I'm from Sakhalin, Russia. My Korean name is Ten En Sun. I am an overseas Korean. In Russia, I got my master's and doctorate in philological studies and worked as a Korean language professor at Moscow State University. I came back to Korea 10 years ago and established the Russian College three years ago.
Q. Why did you decide to live in Korea?
A. Many overseas Koreans from Sakhalin want to come to Korea. I came back, because I wanted to live in the country, which is my parents' ancestral home. The Russians in the city are divided into four categories: overseas Koreans, traders of marine products, engineers in fields related to marine plants and those from Uzbekistan and Central Asia who came to work overseas.
Q. How did you come to establish the Russian College?
A. I wanted to help Russians living in Busan with linguistic matters. In the city, there are not many places for Russian children to learn their language as well as Korean. Seeing people having trouble with language around me, I decided to teach Korean and Russian. So, I founded the Russian College.
Q. How were you appointed to be a member of this meeting of representatives and what kinds of ideas did you discuss?
A. I applied directly for membership, at the request of others, and was eventually approved. Being interested in language, I suggested that foreign residents receive language classes to reduce any difficulties they may face. Other members also suggested that foreign residents take Korean classes or additional education about life in Busan in their native language. Language barriers can make getting information on important things, like how to get a job, difficult.
From the perspective of a mother raising two children, I also think that it would be good to have child care services for foreign residents. Like working mothers in Korea, foreign workers often do not have a good place to leave their children while they work.
Q. What do foreigners like about Busan and what kinds of developments do you expect to occur in 2020?
A. Many foreign residents really like Busan and consider it a good city to live in. Seoul is so big and crowded and the cost of living is high, but it's cheaper here, and the sea and natural environment is really beautiful. I expect that there will be big and small advancements this year.
The Russian College wants to do its part to care for foreigners and provide a place for Busanites as well as Russians to learn Russian and Russian culture. I also hope that more foreigners will travel to Busan and live in a tighter, friendlier community to help improve big and small difficulties.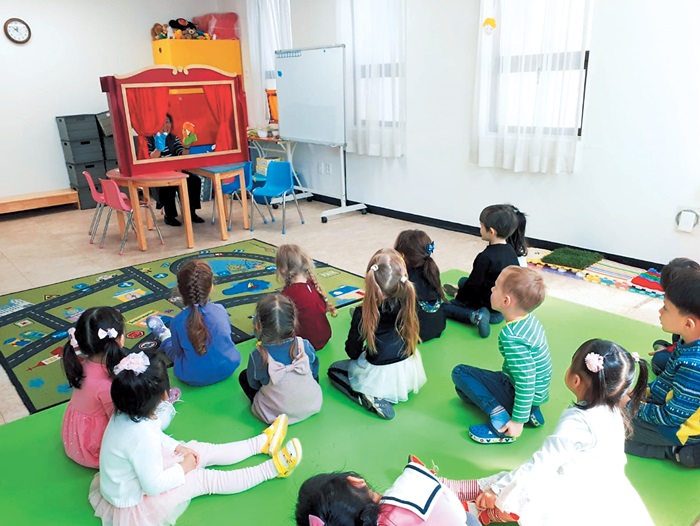 △ Children in class at the Russian College.
Russian College: Fourth, fifth and sixth floor, 7-8, Jungang-daero 226beon-gil, Dong-gu
E-mail: info@rc-busan.ru
Website: www.rc-busan.ru
Facebook: Russian College Busan
Instagram: russiancollegebusan