Life
(Don't) get wet in the Rain Room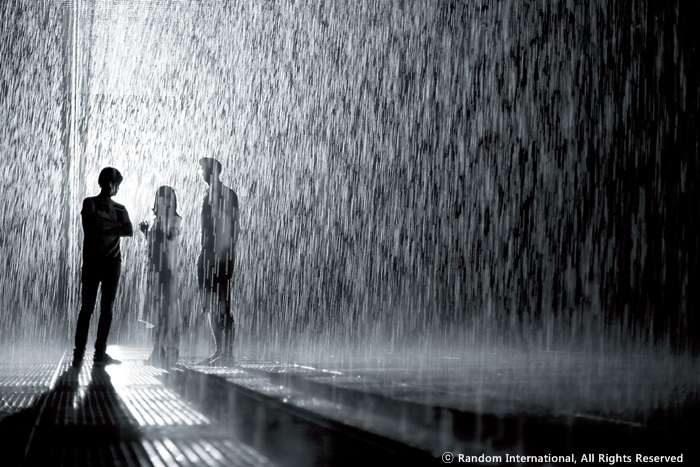 Collaborative and experimental art studio Random International brings their famous exhibition Rain Room to Busan, where it makes its national debut. Rain Room takes place in a square room lit by a single spotlight above. What makes the room extraordinary is that it never stops raining, and visitors never get wet.
The group first unveiled their exhibition in London in 2012. It gained further fame after exhibitions in New York and Shanghai. The experience gives visitors the sensation and even pleasure of stepping into a deluge without getting wet, due to motion sensors that lock the rain valves at your sight. So, even though you are in the middle of a never-ending downpour, you won't get wet unless you run, since the rain is already falling before you arrive under it.
According to Florian Ortkrass, a member of Random International, the idea is to think about how humans and machines live together."Visitors first think that they control the rain, but the fact is that the rain controls them," says Ortkrass. "We want to see how humans will cope with an increasingly mechanized world."
Rain Room will run until Jan. 27, 2020 at the Museum of Contemporary Art Busan. It is the first time the installation is being featured in Korea.
◆ Admission Fee : 5,000 won
◆ Information : busan.go.kr/moca
◆ How to get there : Hadan Station (Metro line 1), exit 3. Take buses 3, 55, 58, 168 or 221. Get off at Museum of Contemporary Art Busan stop.