Life
[INTERVIEW] DJ Su's experience in the BeFM Expat DJ Contest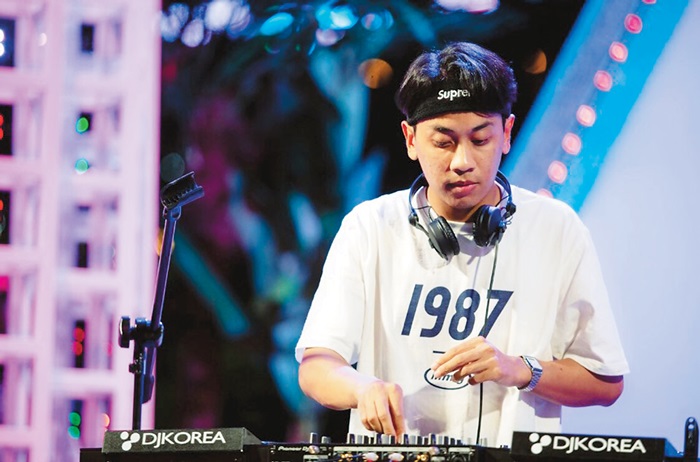 In August, the BeFM Expat DJ Contest was held at Gwangalli Beach as part of the Busan Sea Festival. Five DJs living in Korea went all out to entertain the eager crowd. Dynamic Busan sits down with DJ Su, one of the primary participants of the high-stakes event.
Q. Hello! Please introduce yourself to our readers.
A. Hi! My name is Sooreyah, but everyone calls me Su. I'm 24 years old and I'm from Sydney, Australia. I've been living and working in Busan for about a year and a half now, and I'm a guest English teacher at two different elementary schools.
Q. What was it like to prepare and perform in the BeFM Expat DJ Contest?
A. On performing day, I couldn't help but feel nervous! Having done it last year gave me a little confidence in knowing what to expect, but still, getting up in front of so many people on the beach and trying to put on a good show was both incredibly exciting and terrifying. Once I got out on stage though, the nerves kind of fell away, and I just tried to enjoy every single minute that I was out there.
Q. How responsive is Busan to DJ culture?
A. I think Busan definitely has a good setup for DJing. There are a few good clubs with really skilled DJs that made me question my own abilities! I've also noticed that lots of DJs here are using vinyl turntables instead of the digital CDJs, which I think is really cool. I was only ever trained on the digital stuff, so to see that side of DJing still present, even in our modern technological era, is great.
And every Friday and Saturday night, I see people in Seomyeon heading to different bars and clubs to have a good time, which really goes to show that the nightlife environment and the atmosphere here in Busan is just as good as any other city.
Q. Do you notice any cultural or musical differences with the people of Busan?
A: I love Busan people! I've been lucky enough to have met some really amazing Korean friends here, and I can honestly say that I've never had a bad experience with Busan people. Busan really does remind me of home sometimes, since the two cities have beautiful beaches, a beautiful bridge and of course beautiful people! I do occasionally feel a cultural difference, but only when I have to visit places like the bank or hospital, where you really need to rely on Korean language skills to do things. Other than that, I don't feel much of a cultural difference as I suppose most Westerners might, considering I was brought up in an Asian/Australian household.
In terms of music, I think that's where the biggest differences come up. I feel that there is a particularly "Korean" way of enjoying music. Not in a stereotypical kind of way, just in a sense that the way Korean people might enjoy one style of music can be quite different to how Western people would sometimes. Western club norms are also quite different to those here in Korea, and so I've noticed many foreigners feel this cultural difference on a night out. But what I love about music is that it's a universal language. No matter if you're Korean or Australian, music is music, and we can all enjoy it together.
Q. What are your plans for the future?
A. I really enjoy living and working here. There's something extremely rewarding about being able to help young minds develop basic English language skills and to show them that English isn't intimidating, it can be fun and that it could one day be really helpful for them. I'd love to continue to work in Korea, and I'd really like to improve my Korean speaking skills so that I can pursue things like YouTube and try get on the media scene. I'd really love to appear on Korean TV one day! DJing has always been just a hobby for me, but I'd love to continue DJing and hopefully start performing around Busan!