Life
"Sleeping Beauty" ice ballet in Busan for two-day run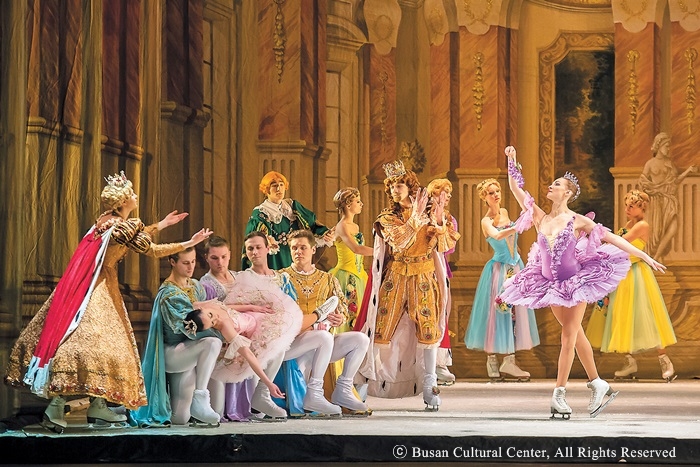 "Sleeping Beauty," performed by the Saint-Petersburg State Ballet on ice, will be held at the Busan Cultural Center on Aug. 8 and 9. The special performance, an ice adaptation of the celebrated work by Pyotr Ilyich Tchaikovsky, is one of three major ballets by the Russian composer. It will combine traditional elements of music and dance with the less common art form of figure skating.
The Saint-Petersburg State Ballet on ice was founded in 1967 by Konstantin Boyarsky, a master of classical ballet. Some of the best ballet dancers and figure skaters of the time participated to explore a new style of performance ice ballet. They also developed a special technique to set up ice rinks at concert halls, which allowed the artists to perform in theatres instead of ice rinks or arenas.
Ice ballet went on to become popular around the world. Dancers first performed in Korea in 1988. The performances are highly popular here, drawing more than 300,000 viewers over the last two decades.
Even though it is an ice ballet, "Sleeping Beauty" remains the familiar story of a prince waking up a princess who has been asleep for 100 years. There will be four chapters across two acts, with every costume and stage changing to fit the concept of each chapter.
A total of three performances will be held. The first one will be on Thursday, Aug. 8 at 730 p.m. The following day, Friday, Aug. 9, will have two shows at 3 and 730 p.m. Tickets are 60,000 won for VIP seats, 40,000 won for R seats, 20,000 won for S seats and 10,000 won for A seats. Families with three or more members will receive a special discount.
▶ Phone 051-607-6000