Life
INTERVIEW-PHOK Oudomseila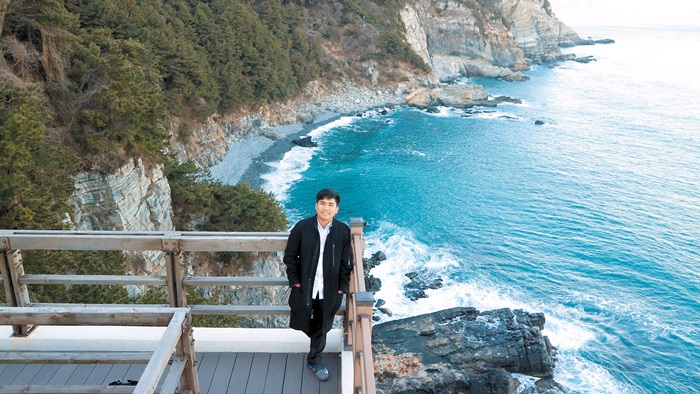 - 출처 및 제공 : PHOK Oudomseila
It feels different living outside your home country, whether you come here for your education or for your career. But living in South Korea, in my view, is also unique in its own way.
As a Cambodian student studying Korean in Incheon for one year and pursuing a master's degree in Busan for almost two years, my view and living experiences have been shaped a lot by the Association of Southeast Asian Nations (ASEAN) and South Korean culture.
The support of the Korean government towards promoting Southeast Asian culture, especially in Busan, has been enormous. Throughout my two years in Busan, I have been able to participate in many events organized by the Busan Government. One event was Cambodia-Korea Easy Access, which was part of the ASEAN-Korea Easy Access program.
The event's aim was for South Koreans to have a better understanding of Cambodian culture. History lectures, cooking classes and interesting activities with parents and children in Busan have made me realize that I have a lot more to offer than just studying.
The event made me feel, more than ever before in the last two years, like I was able to share who I am and the community I come from. I think the South Koreans also enjoyed what they learned about my own country. In fact, the interest shown by the participants in the event resulted in the creation of Cambodian language classes.
ASEAN-Korea Easy Access is just one event of many that has been promoted by the government in Busan. I think these kinds of events, as part of the implementation of the 2016-2020 ASEAN-ROK Plan of Action, play a major role in bilateral relations between ASEAN and South Korea that can help build up inter-personal understanding from a community level.
I hope that there can be more cooperation and support for these kinds of events, such as the cooperation between event organizers (ASEAN Culture House, for example) and the national universities in South Korea. This would be a very good approach in getting Southeast Asian students to be more active in their communities, because they are the core mechanisms toward education and to the future development of Southeast Asia and South Korea.
In addition to education, I hope the 2019 ASEAN-ROK Commemorative Summit will raise the topic of improving the lives and working conditions of Southeast Asian workers in the country. I believe they are also some of the keys to improving economic relations between ASEAN and South Korea.
From learning about South Korea's vision of the smart city at the 2017 ASEAN-Korea youth workshops to sharing Cambodian culture with Busan citizens at the Cambodia-Korea Easy Access event, my life in Korea has been fruitful and memorable. I strongly believe that November's summit will continue to strengthen the relationship between ASEAN and South Korea, and that it will promote peace and sustainable development in Asia.