Life
Playful ASEAN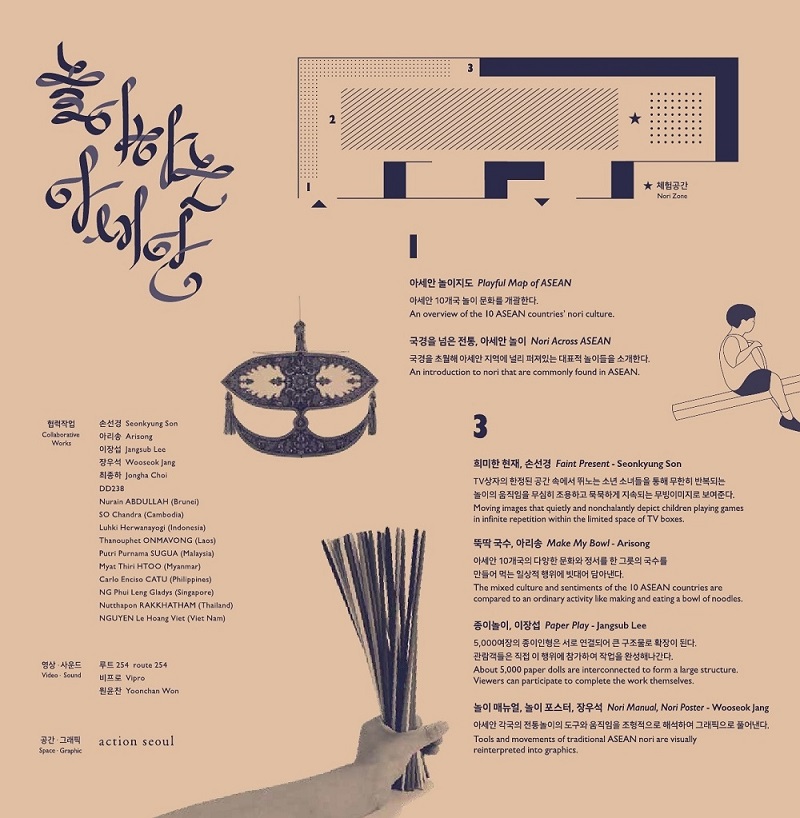 The ASEAN Culture House is one year old. To celebrate, the center will host "Playful ASEAN: ASEAN Seen Through Traditional Leisure Ac-tivities" through Dec. 2.
Traditional plays, contemporary art, animation and short films based on the plays will be introduced. ASEAN Culture House, in Jwa-dong (neighborhood), Haeundae-gu (district), was established to showcase the traditions and cultures of Brunei, Cambodia, Indonesia, Laos, Malaysia, Myanmar, the Philippines, Singapore, Thailand and Vietnam. Traditional leisure activities to be introduced at the event include top-spinning, jegichagi (shuttlecock-kicking), ball toss, kite flying and more.
"Play Movie, Movie Play" will feature short films about these leisure activities by 10 up-and-coming film directors from ASEAN nations.
-How to get there: Jangsan Station (Metro line 2), exit 4. Walk straight and cross the street toward KCC Switzen apartments. Continue walking for 10 minutes. The ASEAN Culture House can be seen after passing the New Town Market.
-Homepage: ach.or.kr