Life
Horse riding on Yeongdo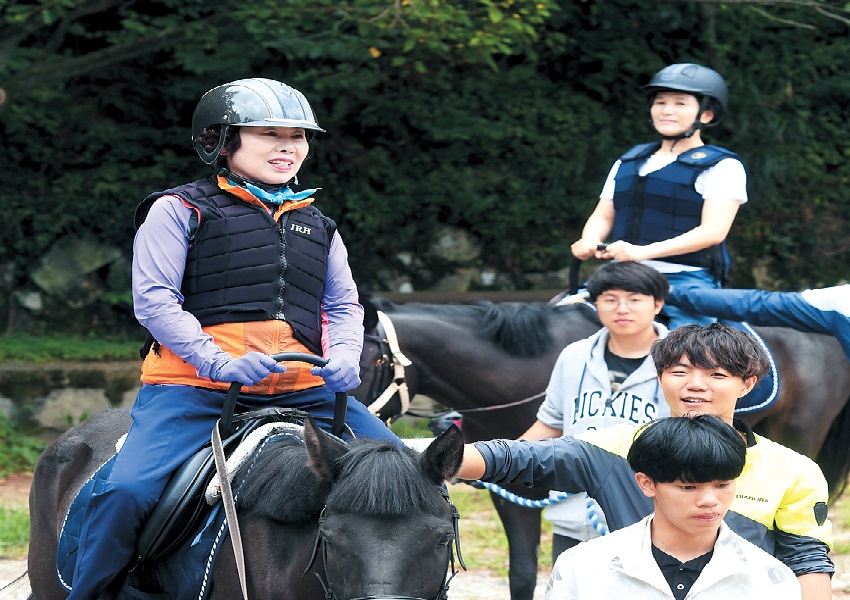 Free horse riding experiences are now available from 10 a.m. to 5 p.m. Saturdays and Sundays through Nov. 25 near the Taejongdae Reacreation Area on Yeongdo Island. This horse riding experience is a collaboration between Busan Infrastructure Corporation and the Korean Horse Affairs Association. Up to 600 visitors daily can participate in a horse riding experience. Programs include riding a horse, horse viewing and story times about horses.
Registration is available first come, first served. The playground is located opposite the Taejongsa Temple in the Taejongdae Recreation Area. All participants must be at least one meter tall (about three-feet, three inches). Safety training will be given to all participants.
-How to get there: Nampo Station (Metro line 1), exit 6. Take buses 8 or 30 and get off at the last stop, Taejongdae. Walk 20-to-30 minutes toward Taejongdae until you reach Taejongsa Temple. Or, take the Danubi train near the Taejeongdae entrance and get off at Taejongsa Temple.