Life
Friends, language keys to Kenyan's Korean success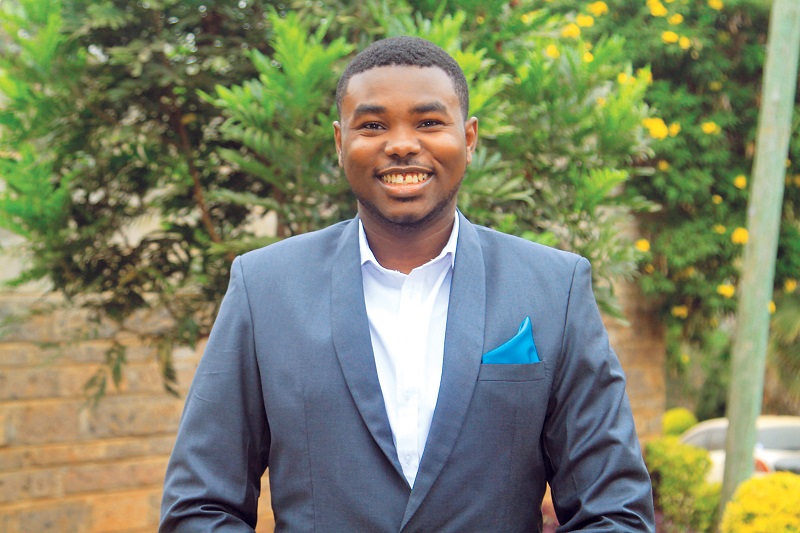 Musa Dan Karami has accomplished a lot since first moving to Korea in 2009.
 Adjusting to Korean life as a foreigner can be difficult. But, for those who put in the effort, life here has proven to be very rewarding.
 Musa Dan Karami is an excellent example of the power of hard work for those who choose to live in a new country.
Q. Tell us a little more about yourself.
A. I have lived here six years. The first time was August 2009 to July 2010 as an exchange student at Kosin University and the second was from February 2013 to now, as a master of arts student at Pukyong National University and as chief business development and marketing officer at Storypal.
Q. What brought you to Korea?
 I first came to Busan in 2009 to learn about Korean culture and understand the reasons behind Korea's rapid economic growth. In 2013, I returned with the intention of pursuing higher education and deepening my understanding of Korean society and Korean economic development.
​Q. What has kept you in Busan?
 From the beginning I was in love with Busan. Living by the ocean was on my bucket list and that was achieved from the first day I landed in Busan. But, what truly made the most significant difference was the people I met. From my university professors, classmates, country mates, random people I meet on the streets, I found the people to be very friendly.
Q. Did you have much trouble adjusting to Korean life?
 Adapting to life in Busan was possible thanks to many friends, both Koreans and foreigners. I was able to overcome culture shock and appreciate the culture.
 Language was a challenge. I think one can only fully enjoy and benefit from the wonders of Korea when they speak the Korean language.
Q. Are there a lot of Kenyans in Busan?
 It is very hard to give an exact number of Kenyans in Busan since most are students and every year we have newcomers and some others going back home. On average we are now about 25 people. We usually organize meetings to discuss our plans for the year and share Kenyan meals among ourselves and also with our friends from all over the world. Every summer we organize an event at a beach in Busan where we invite all Kenyans in Korea to enjoy beach sports and bond with each other. We also participate in events in Busan such as the Global Gathering.
 This year, we are also having an African Cultural Festival on May 22 where we will participate and show our culture to Busan citizens.
​Q. It seems like you're quite busy!
 It is true that on top of being the Kenyan community chairperson, I am also the Busan African Union chair-person, board member of GGS (Global Green Stewards), editor at Busan Beat magazine and am working at Storypal. It seems a lot and maybe tiring but I want to give back to Busan and its citizens for all the good things I have enjoyed. As long as I have the strength I will always give my best for the people of Busan.
Q. What do you do in your spare time?
 I love travelling, cooking and eating delicious food. I know so many restaurants I can recommend. If you would like to eat African food, though, I suggest attending the Af-rican Cultural Festival on May 22 at the Busan Cinema Center or get in touch with any of the Africans or representatives of African communities in Busan.
For more information about the African Culture Festival, visit bfic.kr.