Food
Bbangcheondong is the place for Christmas cakes
[Local Eateries] Bbangcheondong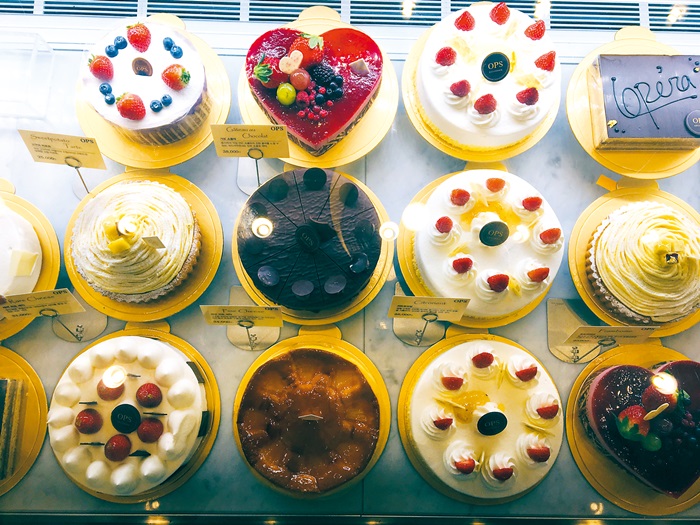 ▷ The fabulous cakes of Bbangcheondong are perfect for any and all of your end-of-year festivities.
Rice has long been Korea's carb of choice, but Busan's Bbangcheondong is heaven for those who prefer bread. An area comprising of 20 small and large bakeries, the affectionate name "Bbangcheondong" combines the Korean word bbang (bread) with the Namcheon-dong (neighborhood) area. This tasty part of town is filled with bakeries both long-tenured and brand new. The bakeries are hidden among Korean-style homes in an innocuous part of town, as opposed to more commercial centers like Seomyeon or Hae-undae, and are a perfect place to search for cakes for Christmas parties. Whether it's a bakery that has been around for many years, or an up-and-coming startup, there's a lot to like about Bbangcheondong.
OPS Namcheon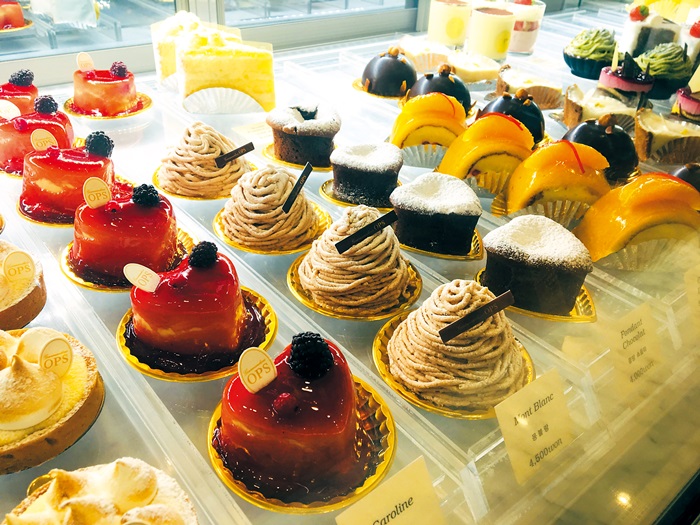 ▷ Various kinds of cakes you can try in OPS Namcheon.
The origin of Bbangcheondong is OPS Namcheon, which is located opposite of the Namcheon beach market. It is one of the most enduring bakeries in the city, now running for 25 years in its original location.
Cream and custard breads that come in very generous sizes are what OPS Namcheon does best. The cream bread in particular makes for a wonderful snack and has perfect texture돟 crispy on the outside and soft on the inside.
OPS Namcheon also sells healthy products, including organic flour baguettes, breads made of rye and other mixed grains, bagels and bread topped with delicious herbs (a popular menu item among foreigners). Whole cakes and individual slices are made with fresh cream and milk.
Address: 37, Hwangnyeong-daero 489beon-gil, Suyeong-gu, Busan
Hours: 9 a.m. to 10 p.m.
Phone: 051-625-4300
Website: ops.co.kr
Maitre Artisan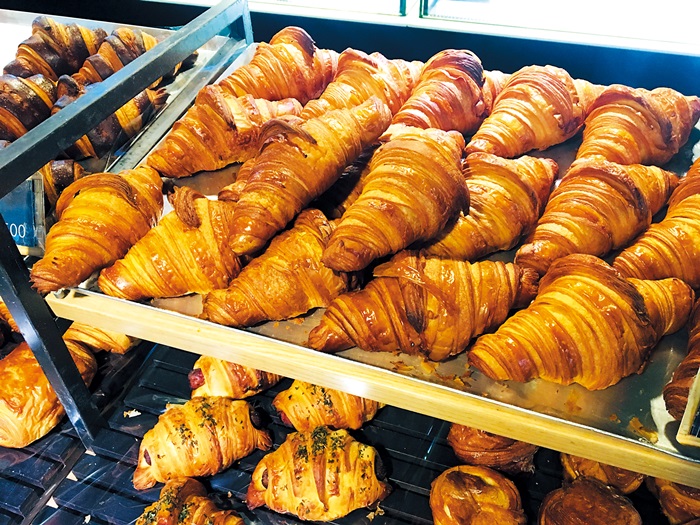 ▷ Croissants of Maitre Artisan
Maitre Artisan, which translates to "master craftsman" in English, is operated by French chef Damien Guilleux. At Maitre Artisan, Guilleux and company proudly use Mionoterie Viron flour, imported directly from France, and levain (natural fermentation starters) without any fat or sweetening agents. Here, you can find scrumptious French baguettes, croissants, campagne breads, canneles, eclairs and confectioneries. The croissants are made with 100-percent milk butter and come with blueberries, pistachios and sausages. Of course, if those don't suit you, you can never go wrong with the classic, original pastry, which is also available.
Croissants run between 2,500 and 3,000 won. Rye breads are priced between 3,000 and 4,000 won.
Address: 21, Namcheondong-ro 22beon-gil, Suyeong-gu, Busan
Hours: 9 a.m. to 9 p.m (8 p.m. on Sunday).
Mutti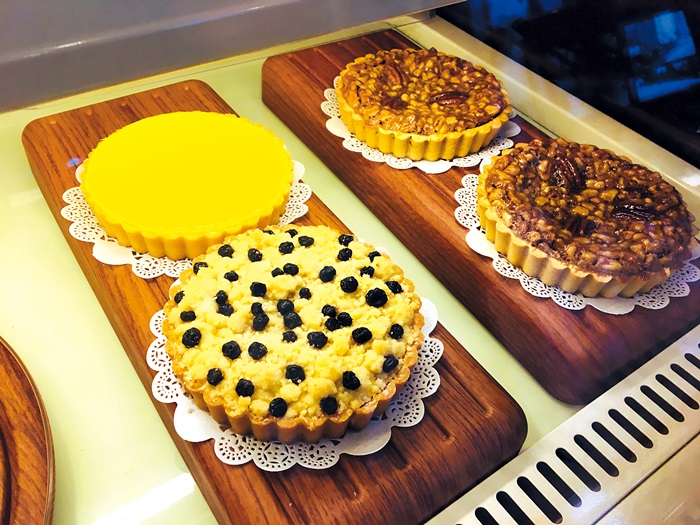 ▷ Chocolate chip tart, Cheese tart, and Wall nut tarts of Mutti
Mutti's name comes from the German word for "mom." It is an organic handmade bakery that specializes in tarts. The bakery makes it a rule to bake its products according to very strict standards, in order to make the products both healthy and delicious.
Under this rule, the bakery insists on using only Korean wheat, organic rye, fertile eggs, natural butter without salt and organic sugar. Mutti makes as much bread as it can and closes their doors when it sells out. The establishment's wide variety of tarts, including ones containing nuts and fruits, range from 5,000 to 7,000 won. Organic rye bread and grain cookies are also available.
Address: 41, Namcheondong-ro, Suyeong-gu, Busan
Hours: 9 a.m. to 9 p.m.
Phone: 051-624-3454