Enjoy Busan
Check out the Gwangalli Leports Center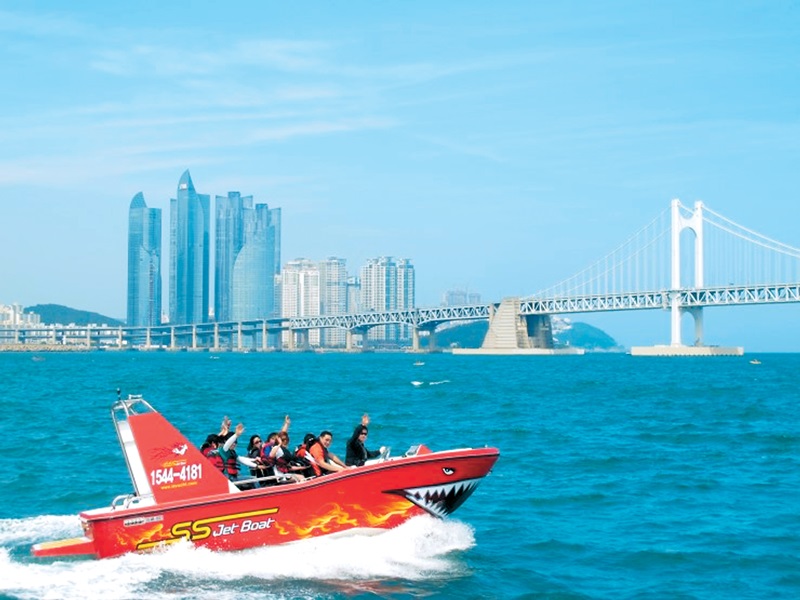 - 출처 및 제공 : 광안리 해양 레포츠 센터
If you plan to visit Gwangalli Beach this year, it would be a great idea to stop by the Gwangalli Ocean Leports Center. The center derives its name from a portmanteau of "leisure" and "sports" and is located towards the Geumnyeonsan side of Gwangalli beach. The Leports center is where you can arrange exciting activities in the sea, such as jet skiing, paddle boarding, kayaking, yachting, windsurfing and more. Other activities include a ride on a banana boat, which is an inflatable tubed-shape craft tugged by a speedboat that is great to do with a group. You can even take part in jetboat races, where you'll seemingly fly across the water at 90 to 100 kilometers an hour.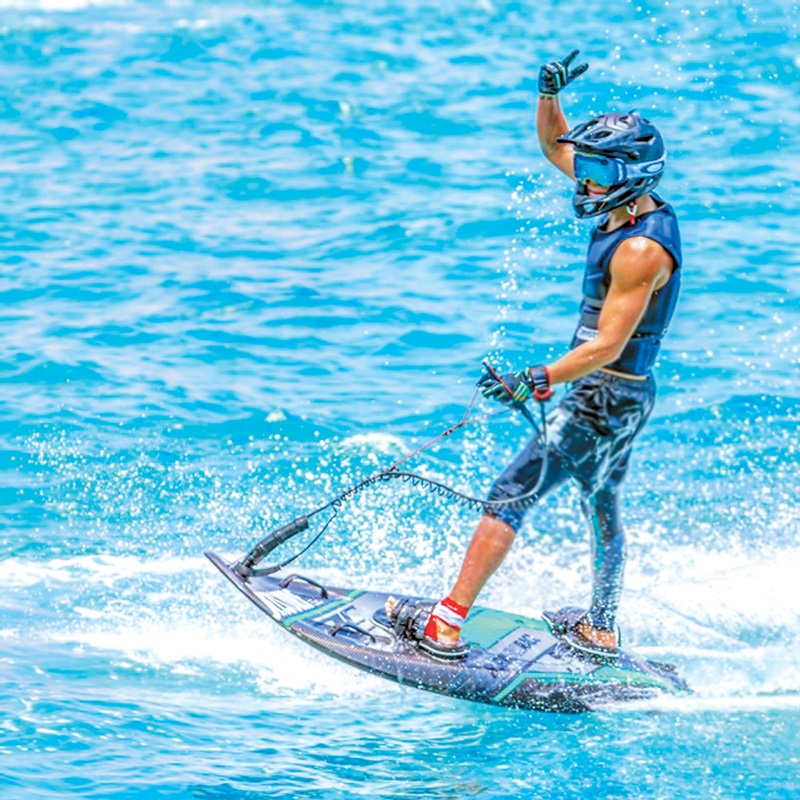 - 출처 및 제공 : 광안리 해양 레포츠 센터
If you want to do something a bit more solo, then a jet surf may be the item for you. One of the trendiest marine sports to take part in, a jet surf is a motorized surfboard. It boasts the fun of wind surfing, surfing and jet skiing all in one, since you can use it without the limitations of the size of the waves or the wind, unlike ordinary surfboards. It can travel up to 50 kilometers per hour, which means it gets excellent speed.
Rates for activities at the Ocean Leports Center are comparatively cheaper than other places offering similar marine sports. A jet surf will run 80,000 won per hour. Paddle boards cost 10,000 won per hour and a kayak rental is 15,000 won for two hours. Riding the banana boat is 15,000 won. Jetboat racing charges 25,000 won per person. The Ocean Leports Center offers various discount pac- kages, such as 30% off your total price if you take part in four activities or 60,000 won for unlimited use of activities that don't require motors.
The center is fully equipped with showers, a locker room, restrooms and more.
● Information: gwanganli.co.kr; 051-622-0027
● Address: 222, Gwanganhaebyeon-ro 54beon-gil, Suyeong-gu, Busan
● How to get there: Geumnyeonsan Station (Metro line 2), exit 3. Go straight for 10 minutes.
● Hours: 9:30 a.m. to 6:30 p.m.