Enjoy Busan
Busan and indie films get two thumbs up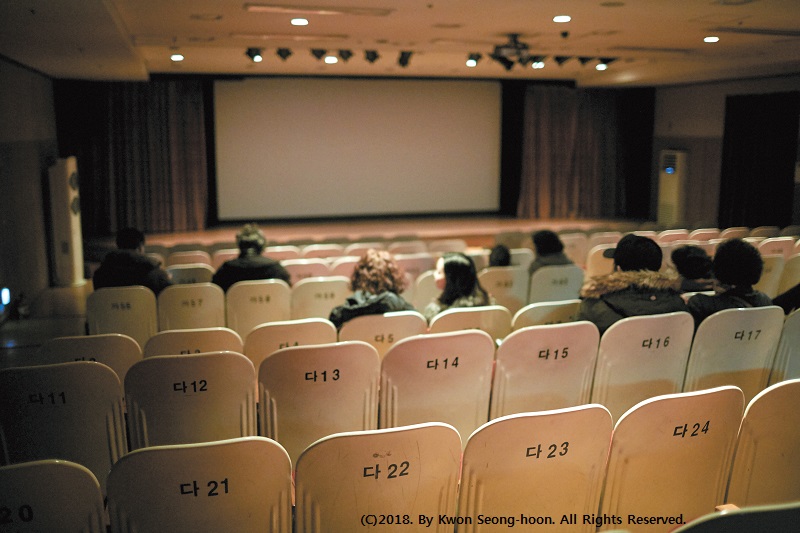 The interior of Art Theater C+C, located in Dacheong-dong, near Bosu-dong bookstore street.
 After the opening of the city's first movie theater, Haengjwa in Nampo-dong (neighborhood) in 1903, many other small theaters followed, establishing Busan's love for film. It was also in Nampo-dong where the Busan International Film Festival began in 1996.
 Over the years, Busan has become a place where movies are not only seen, they are made both domestically and, in the case of Marvel's upcoming Black Panther, internationally. With the continued expansion of large franchises, however, the movie theater industry has become increasingly difficult for independent cinemas, which have either long since closed or been absorbed by bigger chains.
 This does not mean smaller theaters don't exist. This month, Dynamic Busan looks at several opportunities for film fans to check out almost-forgotten classics, indie masterpieces and others that don't always get to larger theaters.
Busan Cinema Center

Meet and Greet event with movie stars and fans at Busan Cinema Center.
 Busan Cinema Center is more than just the Busan International Film Festival. While that massive event is held there every October, this modern facility located a short walk from the Suyeonggang River and Shinsegae Department Store in Centum City offers year-round opportunities to experience film in ways that go beyond simply watching a movie.
 Visitors to Busan Cinema Center, which opened in 2011, can not only catch a film, both classic and modern, big and small, they can participate in building tours and film-related lectures on how to produce films and more.
 Several theaters of varying sizes, which includes the 841-seat Haneulyeon Theater, comprise Busan Cinema Center. It is also equipped with an outdoor theater, which hosts movies al fresco during warmer months.
 Busan Cinema Center hosts different movies every month, with different themes including classic movies, independent movies and art movies. Rare classics, unknown short films produced by international foreign directors and influential films that speak of a certain time in history have a home at the Busan Cinema Center. Short films produced by new Korean directors are also shown and some better known international and domestic films are shown there from time to time.
 Some films scheduled to be shown at Busan Cinema Center in February include works by French New Wave director Eric Rohmer and Japanese directors Mikio Naruse and Yasujiro Ozu. Guillermo del Toro's 2017 fantasy drama The Shape of Water, a former BIFF entry, will be shown, as will modern classics Titanic and Girl with a Pearl Earring.
*Tip 1: Visit the Film Resource Room at BIFF Hill, 2nd floor
 Busan Cinema Center has been archiving film-related resources and allows free access to the public. There are more than 27,000 movie publications and DVDs from overseas and Korea. It holds a wide range of films such as entry submissions for the Busan International Film Festival, classic movies, independent movies and one can even enjoy watching DVDs in a room according to their preferences.
- Hours: 9 a.m. to 6 p.m. Closed Mondays and on major holidays.
- How to use: Identification is required to be able to access the film resource room and to use lockers for personal belongings.
*Tip 2: Check out movies in the great outdoors
 Be sure to check out Busan Cinema Center's outdoor theater, which shows movies to the public at 8 p.m. on most Wednesdays May through September. Movie themes change every month. As the free event is designed to attract a large audience, selections are often made to appeal to a broad audience. People are free to sit wherever is open and comfortable and are encouraged to bring their own snacks to enjoy during the film.
- How to get there: Centum City Station (Metro line 2), exit 12. Walk to the corner and turn right. Busan Cinema Center is located shortly past Shinsegae Department Store.
Art Theater C+C
 Art Theater C+C is a fun and unique experience, both inside and out. Focused on showing a diversity of films that are unavailable in larger theaters, Art Theater C+C provides movie lovers with something that goes beyond the silver screen.
 Walk along the hill just before entering the historic Bosu-dong Bookstore Alley and find the white Busan Catholic Center building, where the theater has been opened since 2009. Besides showing movies, Art Theater C+C also serves as a cultural complex. Those searching for the latest blockbuster should probably look elsewhere.
 Art Theater C+C can seat about 200 people, so if you want to invite a couple hundred of your best friends, you should be fine. Ring the doorbell at the entrance and a staff member will come to issue patrons their movie tickets.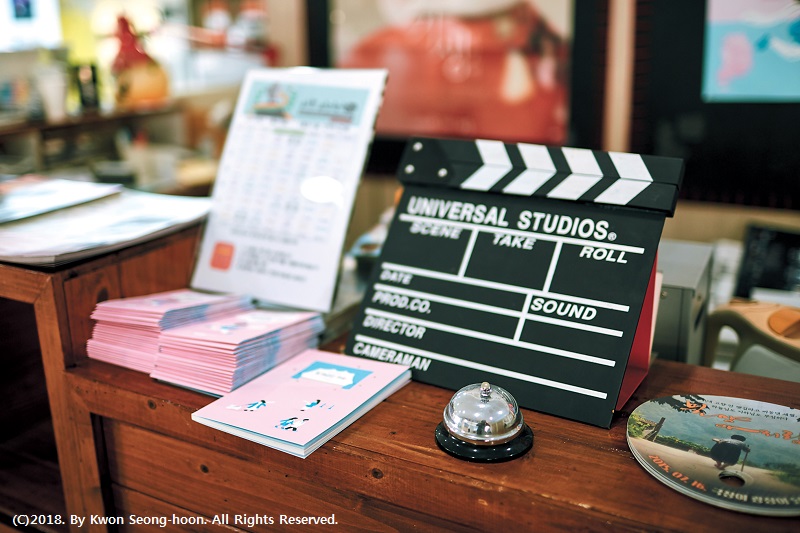 In addition, pieces of discarded film can be found in a small box next to the doorbell, which can be taken as a souvenir.
 The theater can be lightly-attended sometimes depending on the movie as only one is shown per day. If you are lucky enough, you will have the whole theater all to yourself. Meet and greet events with some directors often happen during special promotions, as well.
- Ticket price: 6,000 won
- How to get there: Busan Station (Metro line 1), exit 7. Take buses 40 or 81 and get off at Gukje Market. Walk straight about three minutes and turn right. Walk on the hill until you see 부산가톨릭센터 (Busan Catholic Center).
- Information: cafe.naver.com/cnctheater (for movies and times.); facebook.com/arttheatercnc