Enjoy Busan
Guide for October festivities
Busan Fireworks Festival (Oct.28)
Korea's largest fireworks show returns to the Gwangalli Beach area at 8 p.m. Oct. 28.
Besides the fireworks, highlights will include an Italian guest team's fireworks performance, sea air show and more.
Seats will be set up in the middle of Gwangalli Beach. They can be reserved online through mid-October and remaining seats can be purchased on site the day of the festival. Other seating on the beach is available on a first-come, first-served basis.
There are many vantage points for viewing the fireworks show: the seaside walkway belonging to Samik Beach Apartment on the right side of Gwangalli Beach is a popular spot, as are Millak Waterfront Park on the left side of the beach, the Hwangnyeongsan Mountain beacon mounds overlooking the city and Mipo on the right end of Haeundae Beach.
- Information: bfo.or.kr/festival_Eng
- How to get seat tickets: Search "fireworks" at the Interpark website (ticket.interpark.com/Global).
- Price: "S" seat (chair only) is 70,000 won; "R" seat (table and chair) combos are 100,000 won
- How to get there: Gwangan Station (Metro line 2), exit 3 or 5. Walk 10 minutes toward Gwangalli Beach.
BIFF (Oct.12 - 21)
Giants of the film industry will return to Busan in mid-October for the 22nd Busan International Film Festival.
Hundreds of films from about 70 countries are screened over 10 days during the popular festival. Designated venues will be in Centum City at the Busan Cinema Center, CGV, Lotte Cinema and Sohyang Theater, as well as at Megabox in Haeundae.
Once again, there will be plenty of independent and short films on offer at BIFF for those looking beyond box office blockbusters. And, of course, the lavish, bright and exciting red carpet event during the opening ceremony is a perennial highlight.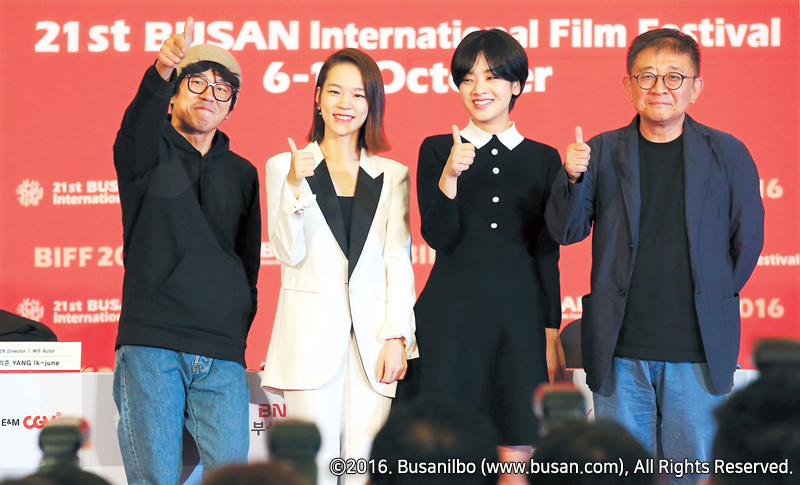 Film screenings, ticket sales, meet-and-greets and additional events are led by the Busan Cinema Center during the festival. The New Currents section for the Asian film competition will be chaired by Oscar-winning American director Oliver Stone. The Korean Cinema Retrospective focus this year will be on Korean actor Shin Seong-il, a prolific Korean film star who rose to prominence in the 1960s and 70s and who has appeared in over 500 films.
Dynamic Busan will provide detailed information in our October issue on opening and closing films, films to be screened and guests scheduled to appear.
Besides official programs, booths will be set up in Haeundae including at open stages for meet-and-greets with directors and actors. BEXCO will also host the Asia Film Market, an event where film-related copyright purchases, investments and distribution will be discussed.
- Information: biff.kr
- How to get there: For Busan Cinema Center, Centum City Station, exit 6 or 12. Walk behind Shinsegae Centum City about 10 minutes. It is located across from the Shinsegae Centum City mall.
Busan One Asia Festival (Oct. 22 - 31)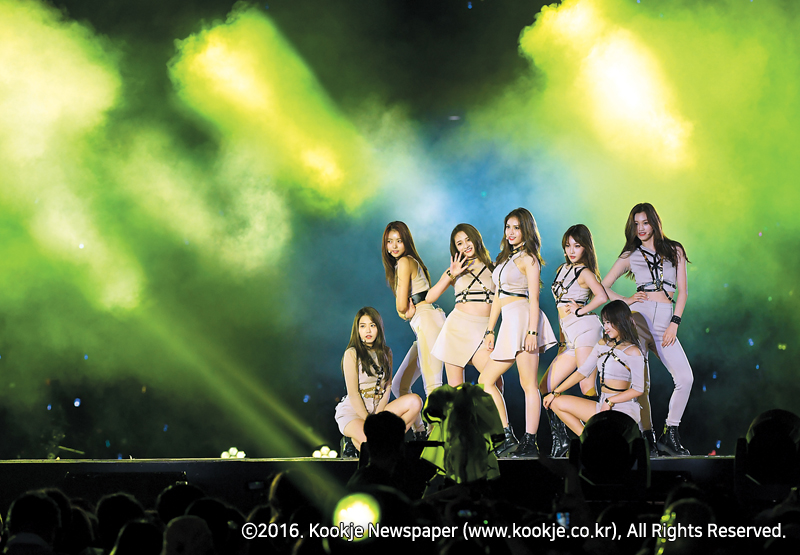 Are you planning on attending the Busan One Asia Festival this year? You might want to decide quickly as tickets might be selling fast.
The Busan One Asia Festival garnered lots of enthusiastic praise among K-Pop fans when it debuted last year for its comprehensive lineup of popular stars, copious opportunities to try Korean foods both familiar and unique and for its overall ability to provide a memorable hallyu (Korean wave) experience for participants.
Organized by the city and Busan Tourism Organization, the Busan One Asia Festival showcases a variety of programs that aim to bring the best of both Busan and hallyu culture to more K-Pop fans outside Korea. Popular singers from Korea as well as overseas are scheduled to perform at a number of venues throughout the city.
- Information: bof.or.kr, @busanoneafe on Instagram, facebook.com/BusanOneAsiaFestival, twitter.com/busanoneafe
- How to get there: For Busan Asiad Main Stadium for the opening ceremony and other events: Sports Complex Station (Metro line 3), exit 9. Walk straight 15 minutes. For BOF Land: Haeundae Station (Metro line 2), exit 3 or 5. Walk to the square. For Busan Citizens Park for Park Concert: Bujeon Station (Metro line 1), exit 7, or Bujeon Station (Donghae Line), exit 2. Walk toward the park.
■ Concerts
The Busan One Asia Festival opening ceremony will be held at 6 p.m. Oct. 22 at Busan Asiad Main Stadium. It is scheduled to feature popular K-Pop performers Black Pink, BAP, Wanna One, Sechskies, Apink, Gfriend and ASTRO.
The Legend Stage will entertain Oct. 24 to 27 at Gunamro Square in Haeundae, showcasing K-Pop, rock, hip-hop and electronic dance music.
Busan Citizens Park will host its Park Concert at 8 p.m. Oct. 29. The concert is being touted as fun for all ages and will feature girl group Red Velvet, singers Baek Ji-yeong, Kim Tae-woo, Yuri Sangja, Ailee and Bolbbalgan Sachungi who each promise to entertain with their powerful and unique voices.
The festival's awards will close the big event on Oct. 31 at Busan Cinema Center's outdoor stage with a red carpet event and congratulatory performances.
■ Things to enjoy in BOF Land
Gunamro Square in Haeundae turns into "BOF Land" during the festival, with local jazz teams and indie bands providing streetside performances during the day. A K-Pop cover dance contest is scheduled in the evening on Oct. 28, while booths will be set up for board games, virtual reality content, drawing shows as well as plenty of opportunities for photos.
■ BOF Ground
The folks on stage aren't the only reason to attend One Asia Festival festivities.
Korean celebrity chefs including Lee Yeon-bok, Choi Hyeon-seok and Oh Se-deuk will run a food booth for three days at Norimaru, the former Jeonpo Middle School located at the beginning of Jeonpo Cafe Street. They will offer Chinese, Italian and French fare. A local food booth for Busan favorites like eomuk (fish cake) and ssiat hotteok (sweet pancake stuffed with seeds) will be there, as well. Norimaru will also host programs that provide beauty and fashion consultations and introduce new trends.