Enjoy Busan
Asia's signature film festival runs 24th edition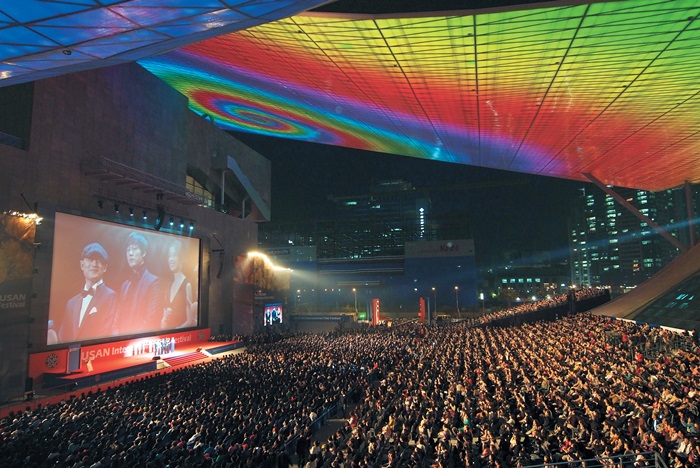 (Picture: Busan International Film Festival (BIFF)'s opening night packs the Cinema Center.)
The highlight of Busan's festival calendar is back.
The 24th Busan International Film Festival (BIFF) runs from Oct. 3 to 12 this year, and it has invited 312 movies from 85 countries. Of those 312, 120 will be world premieres, and 30 will be international premieres. The films will screen at six different cinemas in Centum City, Haeundae and Nampo-dong (neighborhood).
Opening/Closing
"The Horse Thieves. Roads of Time," co-directed by Kazakh filmmaker Yerlan Nurmukhambetov and Japanese director Lisa Takeba, will open the film festival on Thursday, Oct. 3. "Moonlit Winter," directed by Lim Daehyung, will close the festival. It is the first time in BIFF's history that the opening and closing films are works by previous New Currents winners.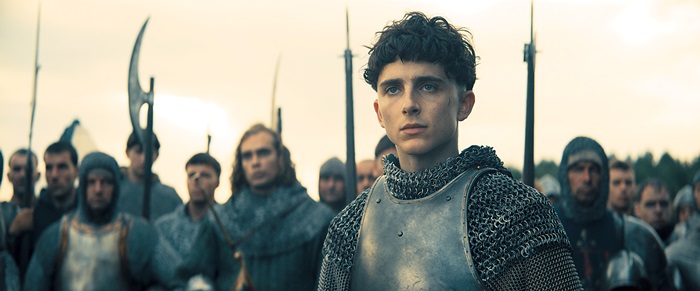 (Picture: Timothee Chalamet in "The King.")
Gala Presentation
One of the most anticipated films in this year's batch of movies is "The Truth," directed by last year's winner of the Palme d'Or, Hirokazu Kore-eda. It was the opening film of the recent Venice Film Festival. It is Kore-eda's first movie set out of Japan and not in Japanese. Also in the lineup is the new Timothee Chalamet movie "The King."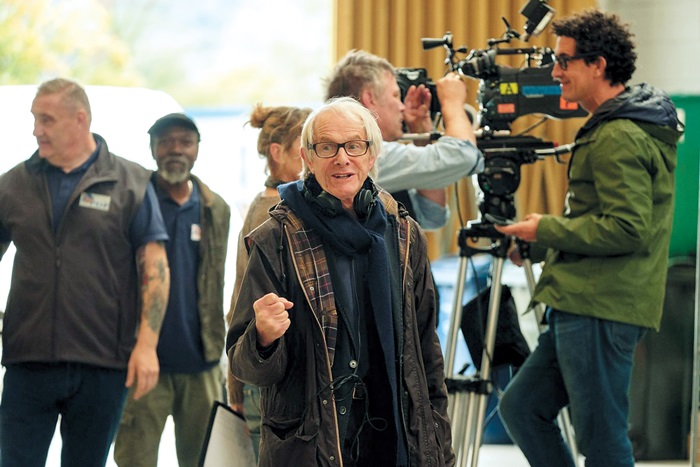 (Picture: Icon Ken Loach brings his new picture to BIFF.)

Icons
Director Ken Loach has been making movies since 1967 and is bringing his latest film, "Sorry We Missed You," to the festival. Loach most recently won the Palme d'Or in 2016 with "I, Daniel Blake." Other movies in the Icons section include new films by Olivier Assayas (whose film "Personal Shopper" competed for the Palme d'Or against Loach's "I, Daniel Blake") and, most notably, Bong Joonho, who won this year's Palme d'Or with "Parasite."

(Picture: Scarlett Johansson in "Marriage Story")
World Cinema
The World Cinema section is bringing 68 non-Asian movies to BIFF. Some of the biggest players in the festival and awards circuit will be shown here, including "The Two Popes," "Marriage Story," "Ema" and "Portrait of a Lady on Fire." Despite being Netflix originals,"The Two Popes" and "Marriage Story" will run on the big screen, similar to last year's "Roma."
The most famous names in international cinema are associated with these pictures, like Noah Baumbach, Anthony Hopkins, Adam Driver and Scarlett Johansson. What makes the World Cinema section so exciting is that many of these movies were screened at prestigious festivals in Cannes, Venice and Toronto.
Special Programs in Focus
There are two special programs at this year's BIFF. The first marks 100 years of Korean cinema with 10 Korean classics. Landmark films like "The Housemaid" from 1960, which inspired a successful 2010 remake, will screen. Also showing are Bong Joonho's 2003 thriller "Memories of Murder" and Park Chanwook's international smash "Oldboy," from the same year.
Another exciting program in special focus this year is "Gaze and Memories Asia's Leading Women Filmmakers." Eight films from Asia's best female directors will screen. These include movies by Deepa Mehta (India), Yasmin Ahmad (Malaysia) and Trinh T. Minh-ha (Vietnam). Themes of these movies deal largely with social problems of gender and sexuality, class and religion.
Ticket reservation
Film tickets may be booked through biff.kr. If a movie is sold out, you may buy a ticket in person on the day it screens. The opening and closing films cost 30,000 won. Regular movies go for 7,000 won. Schedules and locations for all films are also on the website, as well as in the official BIFF paperback book catalogue available at the Busan Cinema Center and at branches of Busan Bank.