Acceleration of economic development by securing opportunities for national integration, accumulation of technological capabilities, economic revitalization, urban innovation, development and sustainable growth of the surrounding area hosting the Expo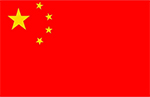 2010 Shanghai
5.2 trillion
110 trillion
630,000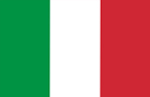 2015 Milan
4.3 trillion
63 trillion
150,000
2020 Dubai
6.9 trillion
38 trillion
280,000
Investment amount
Economic effect (KRW)
Job creation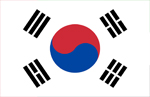 2030 Busan
4.9 trillion
43 trillion worth of production induced
500,000
Leading national innovative growth
National power-driven marketing campaign commensurate with world's tenth biggest economy
A turning point for breakthroughs in science and technology industries will occur.
An axis of new growth will be secured through the economic revitalization of the southern region.
Targeting 50,000 USD per capita income
The city's geo-economic status as a gateway to Eurasia will be enhanced.
Realizing the 2030 Busan Vision
The city will become a top 30 global city in the world
50,000 USD per capita income
The city will achieve a 70% employment rate
The city will become the world's third most important global maritime city