News
Dongbaekjeon cashback has returned!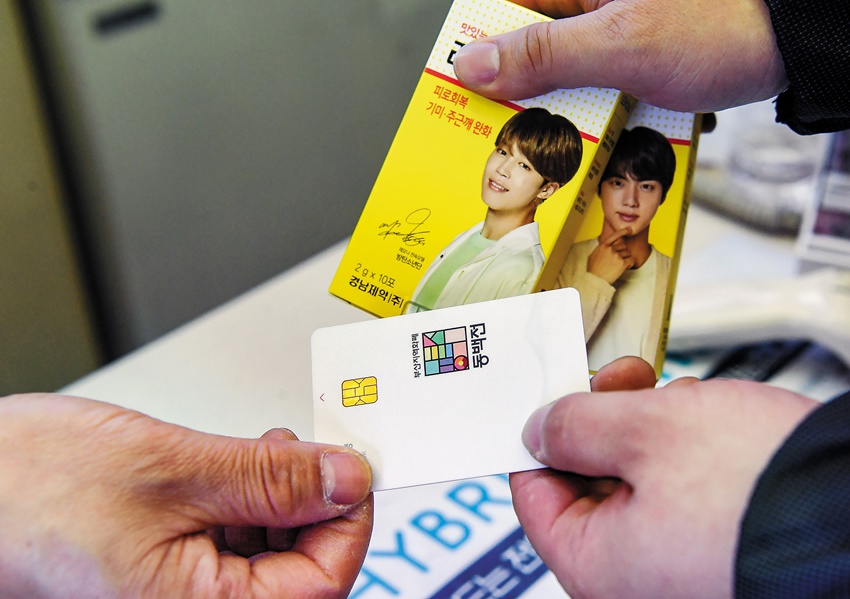 ▲ Busan residents can load the digital currency onto a stylish new vertical card accepted by local merchants and restaurants.
(Source: Kookje Newspaper)
Dongbaekjeon, a popular blockchain-based local currency, is once again offering 10 percent cashback on purchases up to a monthly limit of 300,000 won. The rebate can be used like cash at local merchants. City-wide, up to 100 billion won of purchases per month qualify for the 10 percent rebate.
 Dongbaekjeon was launched on December 30, 2019 to encourage spending at local small businesses. Its name is a combination of Dongbaek, meaning Camellia, the official flower of Busan, and jeon, meaning money. Almost all businesses in Busan can accept Dongbaekjeon payments, with the exception of department stores, malls, large supermarket chains, casinos and some franchises.
 It can also be used to make online purchases exclusively from the official Dongbaek Mall, accessible via the Busan Dongbaekjeon app. A range of high-quality items are available, including fresh produce, vitamins, ginseng, and home items like candles and aromatherapy diffusers. Dongbaek Mall also offers a selection of gift sets for the Lunar New Year holiday.
 Customers can sign up using the app and pick up their card at local branches of KEB Hana Bank, Busan Bank and Nonghyup Bank. KEB Hana Bank offers horizontal cards and Busan Bank and Nonghyup Bank offer vertical cards. To top up a Dongbaekjeon account, users can transfer funds from KEB Hana Bank, Busan Bank, Nonghyup Bank, KB Kookmin Bank, Shinhan Bank, Woori Bank, Industrial Bank of Korea and Standard Chartered Bank Korea.