Life
Outdoor Sea Art Festival makes biennial return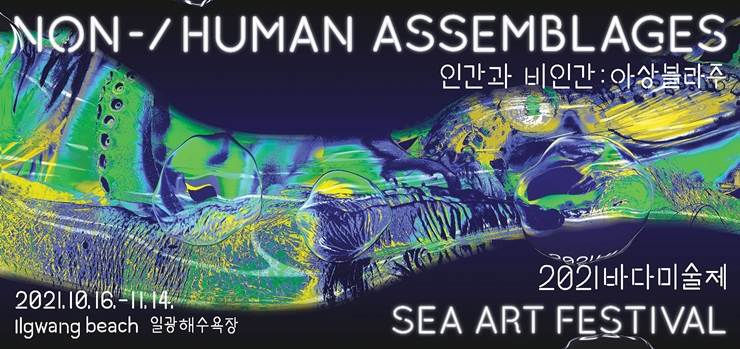 ▲ Poster for this year's assemblage-themed Sea Art Festival. (Source: 2021 Sea Art Festival)
 Every two years, the Sea Art Festival decorates the beaches of Busan with contemporary art. This year, it's back without fail. Since 1987, the event has grown and is now separated from the Busan Biennale. It showcases the oceanic backdrop as well as the unique artwork. This year's festivities will take place at Ilgwang Beach from Oct. 16 to Nov. 14.
■ Assemblages
 The exhibition theme is "Human and Non-Human Assemblages," which depicts the flow of and change of water, the common trait between human and non-human. This theme rejects the simplified dichotomy between human and non-human. It invites guests to the world of assemblages, meaning "a collection" in French. The term is used to indicate multiplicity through connections. The meaning, as it relates to the festival, expands into a union or exchange between humans and something inhuman, such as art or an ecosystem.
 Here, visitors can understand the interrelationships of the invisible marine ecosystem and beings who we are unaware are living with us.
■ Directors, artists and art
 The exhibition's artistic director, Ritika Biswas, has worked as a curator at the New Art Exchange gallery in Nottingham, England. She is the youngest and first foreign female to hold this position, at the Sea Art Festival. Twenty-two teams of artists from 13 countries will participate this year. The genres of the submitted works are diverse, including sculpture, installation art, video, painting and photography.
 Contemporary pieces will make use of the theme. For example, human bodies entangled with coral reefs and a model of a hybrid species of human and machine await visitors. This year, the festival and exhibit sites have grown; in addition to the usual beach setting, various places such as ports, rivers and parks will be utilized.
■ Various affiliate programs
 Programs related to the exhibition will be held during the festival. Visitors can enjoy academic programs conducted in online lectures, mini-seminars and on-site talks in which experts from various fields participate with the audience. There are also four public programs, including one that utilizes water for writing.
◎ Address: Samsung-ri, Ilgwang-myeon, Gijang-gun
◎ How to get there: Ilgwang Station (Donghae Line), exit 1. Walk about 10 minutes to Ilgwang Beach.
▲ Trance by CHOI Hanjin (Source: 2021 Sea Art Festival)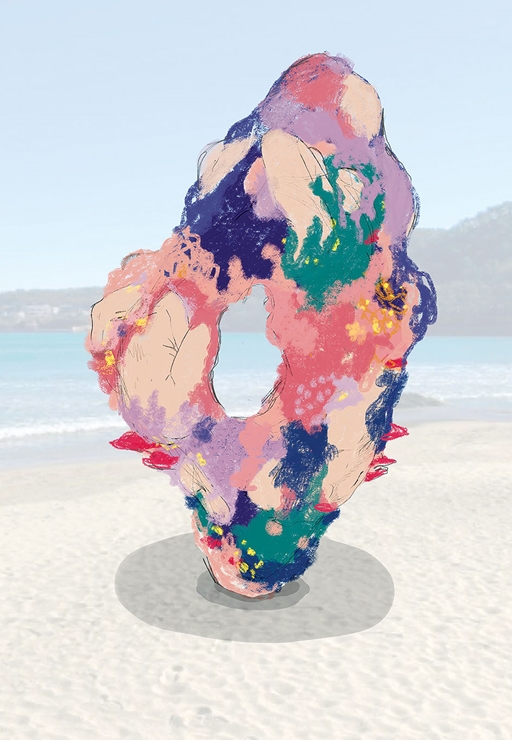 ▲ Archipelago of Dream-Folds by RYU Yejun (Source: 2021 Sea Art Festival)

▲ Gestate by Kuei-Chih (Source: 2021 Sea Art Festival)