Life
Government expands access to sports participation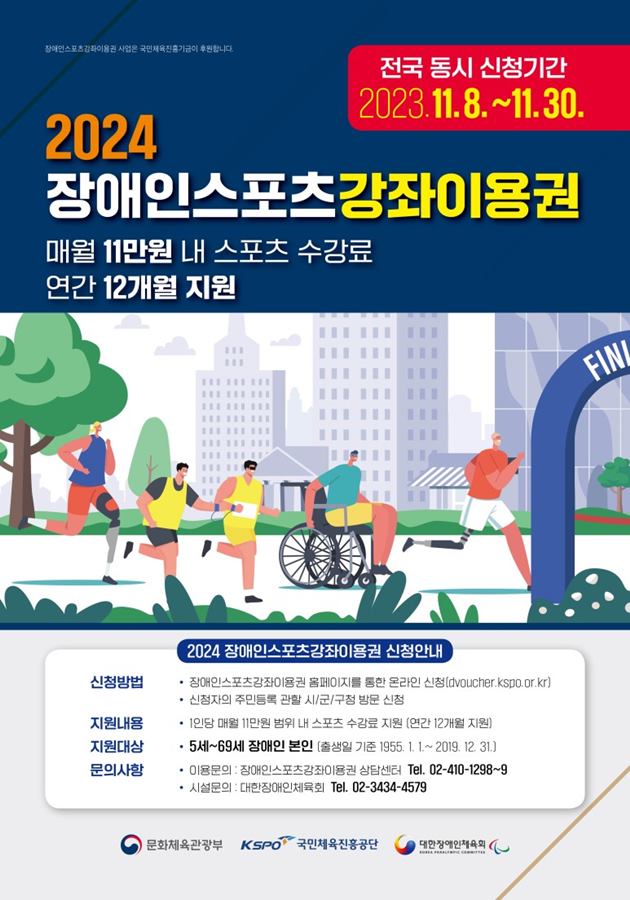 The Korea Paralympic Committee is accepting applicants for the 2024 Sports Lesson Voucher for the Disabled until Nov. 30. The program provides financial support for disabled individuals to participate in sports and fitness activities.
The national campaign has helped disabled adults access athletics since 2019. Starting next year, the program will undergo significant expansion. Individuals between 5 and 69 years old are now eligible for the voucher (those born between Jan. 1, 1955, and Dec. 31, 2019). The subsidy amount will also increase from 95,000 won to 110,000 won.
The voucher can be used at any private or public sports facility registered in the program. The application and participating sports facilities can be found at the official website linked below.
In addition, athletic organizations interested in becoming affiliate facilities may contact the Korea Paralympic Committee.
◎ Website: dvoucher.kspo.or.kr
◎ Korea Paralympic Committee: 02-3434-4579