Life
Busan foreign residents also support Expo bid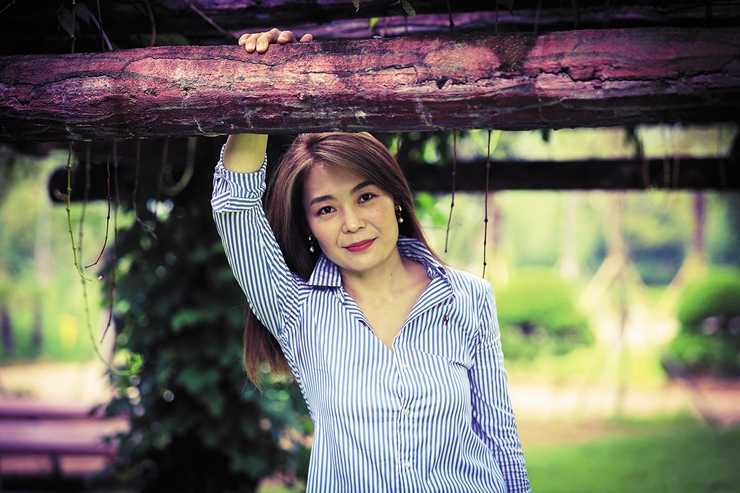 Makhbariad Orolozod.
 During the first week of April, dubbed EXPO WEEK, Busan was bustling with the visitation of the on-site inspection team from Bureau International des Expositions. The members of the BIE envoy repeatedly expressed how incredible their rock-star reception was during the citizens' welcome gala at the Busan Eurasia Platform. Foreign residents also joined the effort to promote the city as the best host city for the 2030 World Expo. Dynamic Busan met one of them to ask what the World Expo 2030 Busan means to foreign residents.
 Hi, I am Makhbariad Orolzod from Mongolia and a member of the Busan Foreign Residents' Representative Meeting and the president of the Mongolian Students Association in Busan. I am also the author of two books, including "Mongol in Mongolia," a travel guidebook for Mongolia. As a foreign resident in Busan, I am actively supporting the World Expo 2030 Busan.
 The World Expo is the global platform promoting the host city and country to the world and offering entrepreneurs to expand their business opportunities. The city of Busan has promoted international cooperation being a gateway for human exchange at home and abroad. Given the experiences of Busan city, I believe the city is well-qualified to host the World Expo.
 The city is also well known for its convenient infrastructure in terms of public transportation and facilities. The World Expo is a large-scale international event billed as an economic and cultural Olympics that introduces the achievements of industrial and scientific technology development. Therefore, strong infrastructure in Busan will enable to provide seamless access to the future spectators of the Expo.
 Busan as the international tourist spots has charms to lure people from the globe. The city is the host of the multiple cultural events such as Busan International Film Festival and surrounded by pristine nature like mountains, rivers and beaches.
 The foreign residents in Korea have strong aspirations to host the World Expo 2030 in Busan. Not only them but also their families back home might have a special interest in the event when they watched how Korean welcomed the envoy online.
 The World Expo is garnering not only Busan's efforts but also the government or related organizations. In line with the local's efforts for the successful hosting World Expo 2030, foreign residents in Korea will be fully prepared to provide their supports for the World Expo.
※ The Busan Foreign Residents' Representatives Meeting acts as a bridge between the city and its foreign residents. The members are responsible for suggesting improvements for policies related to Busan's expat community; promoting the World Expo 2030 Busan; and helping Busan develop as an "English-friendly" city.