Life
Committee member Tran Le Bao Ngoc
​​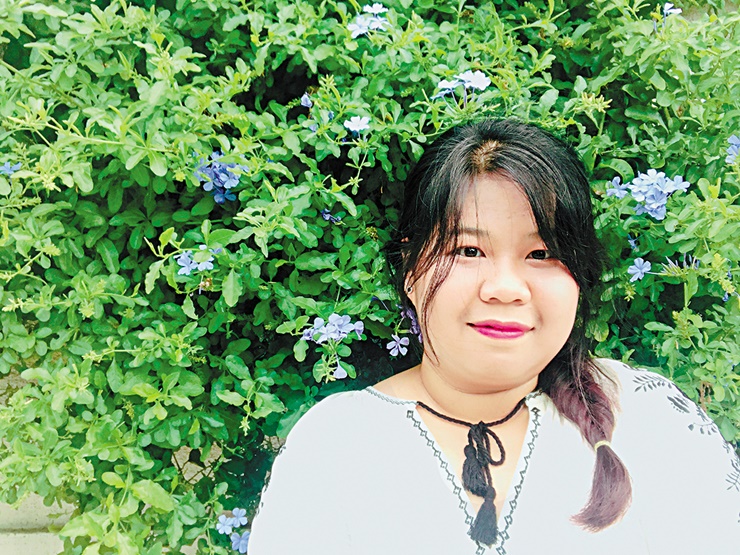 Tran Le Bao Ngoc (Source: Busan Ilbo DB)
 Curious about how Busan's foreign residents think about the city as an "English-friendly city"? Well, Dynamic Busan met one of the Busan Foreign Resident Representative Meeting representatives to ask.
​
Q. Please introduce yourself.
A. Hi, I'm Tran Le Bao Ngoc from Vietnam and I came to Busan about nine years ago. Currently, I am a member of the Busan Foreign Resident Representative Meeting.
Q. What brought you here?
A. I found out that there was a scholarship program for international students at a local university in Busan. I wasn't entirely confident when I applied, but fortunately, I was successful and arrived here in 2014. My college years in Korea were the most meaningful time of my life.
​
Q. What does Busan mean to you?
A. Busan is a city with an uncountable amount of charm. First, the beautiful scenery. In particular, the stunning ocean view is a unique site only Busan can provide. In my hometown, it takes more than four hours to see the ocean, but it takes less than 30 minutes here. Busan is such a harmonious place where the ocean, rivers, mountains and fields meet, which provides distinctive beauties of each season. People can take grammable pictures wherever they go.
 Second, Busanites. They are always kind to me and help me out whenever I have problems to solve. Third, the food. I've tried many kinds of Korean food in different places, but my favorite is dwaeji gukbap (pork rice soup). Also, Busan's specialty street food like multteok (rice cake in broth) is a good option you shouldn't miss. Try and enjoy!
​
Q. What do you think about Busan as an "English-friendly city"?
A. Everyone knows that we are in an era of globalization. Languages, especially English, shouldn't be a barrier for Busan, trying to rename itself as a global hub city. Even foreign residents, like me, who are not native English speakers, welcome Busan's "English-friendly city" project. The new policy can help, not only Korean people, but foreign residents who do not speak English fluently and want to learn English. We can act as a bridge to link our city to our hometowns. By doing so, Busan will be a true global hub city where people from every country can be and make friends easily.
​
Q. How can cultural exchange make the city an "English-friendly city"?
A.  I think making a cultural exchange platform where all residents, Korean and foreign alike, can actively interact with each other is the first thing to do "English-friendly city." It is sometimes not easy for foreign residents in Korea to mingle with others because of language or cultural barriers. These difficulties increase the likelihood of them sticking around friends from the same country or even just losing chances to meet others.
 A program that would help with this could be the answer to bringing down barriers between Koreans and foreigners and increasing the possibility of them meeting. Activities with accessible themes, like volunteer work or cooking, would help people get along naturally. My hope for an English learning club would be that it becomes a platform for sharing ideas about many different things beyond language learning.
 If people participate in these activities, they can achieve two goals at the same time, learning language and cultural exchange. The two thoughts that make English learners afraid are "What if I make mistakes?" and "What should I talk about?". Club activities could solve these concerns and be a great place to talk about various topics.
​
Q. Do you have any concluding thoughts for our readers?
A. "English-friendly city" reminds me of the proverb, "Life is trying things to see if they work." I believe that people can make remarkable achievements when they are not afraid of challenges and work positively and aggressively toward their goals. I think the proverb is the most suitable expression for anyone who wants to learn English in Busan, an "English-friendly city."