Food
German beers make Busanites hoppy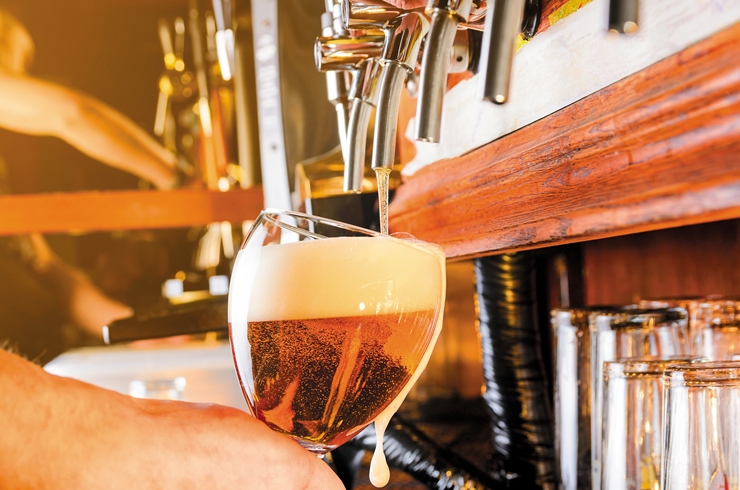 Refreshing and foamy beer is the perfect tonic on a sweltering summer day.

Planet M, the main centerpiece for Expo Plaza in Hannover.
 Expo 2000 stands as a milestone in history since it was the first World Expo held in the new millennium. Given this significance, competition among candidate cities was fierce. Ultimately, Hannover, Germany, won by a single vote. Expo 2000 Hannover opened on June 1, 2000.
 Germany and other participating nations envisioned a more sustainable Expo. In 1994, the Bureau International des Expositions, the organizing body of World Expos, passed a resolution requiring organizers to plan for the re-use of the Expo site. As a result, Germany required all participants to adhere to strict sustainability guidelines known as the Hannover Principles, which tasked designers with creating structures that harmonized with nature and endured for the long-term.
 One could argue that this ethos of creating things that last is present in Germany's beer culture as well. German brewing dates at least to the 9th century. In 1516, the German state of Bavaria adopted the "Reinheitsgebot," or "purity law," which ensured that every mug of beer was produced following strict guidelines. The Reinheitsgebot dictates that beer may contain only three ingredients돟 Water, barley and hops.
 While a new, more liberal beer law was adopted in 1993, the strict adherence to brewing guidelines has helped Germany's beer culture endure for the long-term. Perhaps no country in the world is more closely associated with beer than Germany.
 Thankfully, Busan residents can enjoy German craft brewing right here in the city. The Reinheitsgebot tradition is alive and well in our City by the Sea.
the currywurst pairs well with any beer you prefer.
​
■Turmbräu Korea (툼브로이 코리아)
 Turmbräu is a brewery that started in Mühldorf, Bavaria, Germany, in the late 17th century. The brewery was acquired in 1907 by the Grätz family. In 2020, Andreas Meyndt, a descendant of the Grätz family, opened the Turmbräu Korea taproom in Songjeong-dong, Haeundae-gu district. Meyndt and his family brew beer based on a Reinheitsgebot recipe handed down through the generations.
 Enjoy a glass of beer with traditional German fare, such as schnitzel, sausage and currywurst.
Address: 1244 Haeun-daero, Haeundae-gu
Hours: Open 4 to 10 p.m. on Thursday and Friday, 2 to 10 p.m. on weekends
Instagram: @turmbrau_korea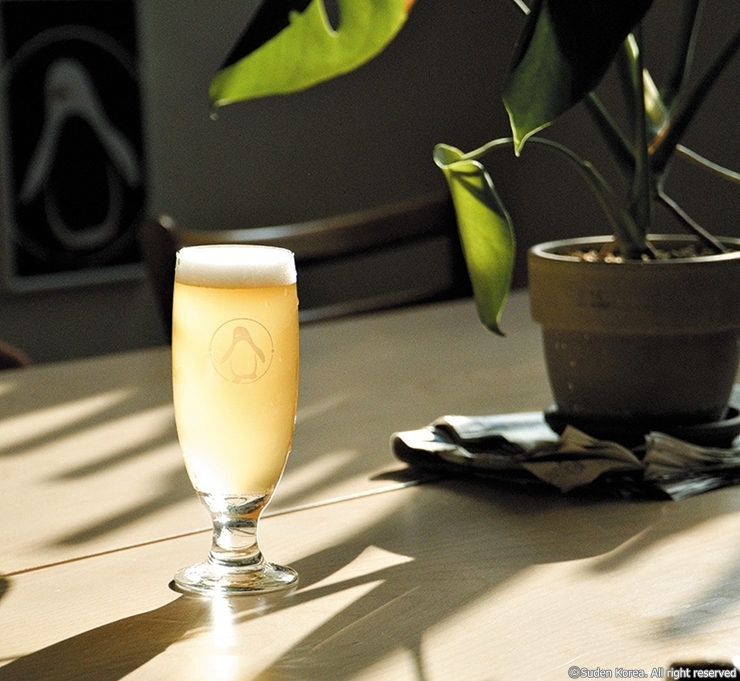 Süden has a variety of beers on tap
​
■Süden (주든)
 Süden in Suyeong-gu is the second pub run by the Turmbräu group. This location has Turmbräu's most popular beers, including Helles, a crisp and golden pale lager, and Weisse, an aromatic and refreshing wheat beer.
 Ice-cold beer pairs best with warm food. At Süden, patrons' most favorite dishes are the spicy goulash ramen and the currywurst, a popular German street food of sausages and fries.
Address: 2F, 202 Gwangnam-ro, Suyeong-gu
Hours: Open 5 p.m. to midnight on Wednesday, Thursday and Sunday, 5 p.m. to 1 a.m. on Friday and Saturday
Instagram: @suden_gwangan
Enjoy beer and barbecue at the Nongshim Hotel beer garden
​
■Hurshimchung Bräu (허심청 브로이)
 Hurshimchung Bräu is a brewery and beer garden in Hotel Nongshim in Dongnae-gu district. Since 2004, the brewery has produced beer following German tradition.
 Beers on tap include a pilsner, weizen and dunkel. While the main pub is temporarily closed, patrons can enjoy a warm summer night in the beer garden, located at the outdoor courtyard of the hotel. The beer garden is open annually from April to October.
Address: 23 Geumganggongwon-ro 20 beon-gil, Dongnae-gu
Hours: Open 5 p.m. to midnight every day
Instagram: @hotel_nongshim