Food
Discover the diverse flavors of Arabian cuisine
Arabian cuisine showcases a diverse range of ingredients, including meats, beans, rice, bread, vegetables, and fruits, resulting in fresh, aromatic, and wholesome meals.
Al Wasl Plaza at Expo 2020 Dubai.
 Dubai, one of the seven emirates of the United Arab Emirates, hosted the World Expo in 2021 after being postponed for a year due to the COVID-19 pandemic. The Expo 2020 Dubai was the first World Expo held in the Arab region. Over 24 million visitors from 178 countries visited the city to participate in the grand spectacle.
 Expo visitors came away with a better appreciation of the region's unique food culture. Let's examine the distinct features of Arabian cuisine and explain where in the city you can enjoy these delicious foods.
 Arabian cuisine is typically associated with Islamic dietary laws, which dictates which foods are "halal," permissible, or "haram," forbidden, as defined in the Quran. In particular, the halal/haram binary is very specific in regards to meat. Pork is considered haram and as such is not consumed by Muslims. For other types of meat to be halal, it must be processed in a specific way through a method called "Dhabiha." Halal meat begins with an animal that is alive and healthy at the time of slaughter; then, a prayer is recited before the animal is killed; finally, the blood must be drained from the animal before it can be prepared for consumption.
 Halal is just one aspect of this delicious cuisine. In Busan, citizens can sample Arabian food through two popular dishes, kebab and hummus.
Doner Kebab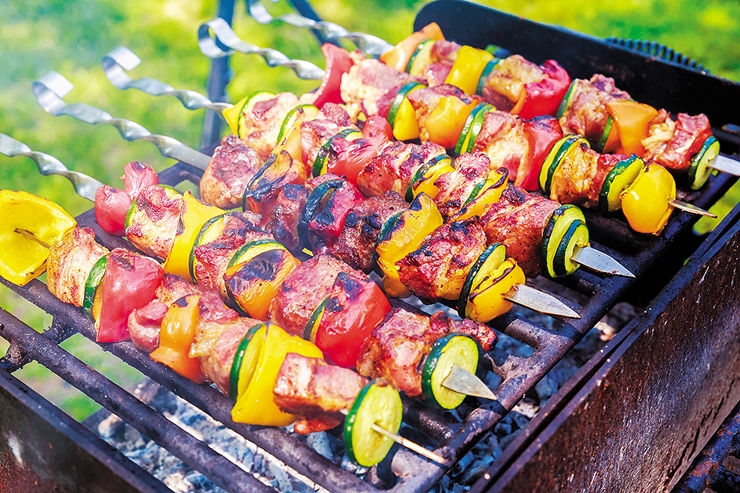 Shish Kebab
■ Kebabs at Cappadocia
 Kebab is a traditional food from the Balkan Peninsula, the Caucasus, and the West Asian regions. It consists of seasoned meat grilled on an open flame and eaten with vegetables. Turkish kebab is particularly well-known, and the word "kebab" itself has its roots in ancient Turkiye. Kebab has diversified across regions, with several known varieties.
 For those looking to sample kebab in Busan, Cappadocia is a highly recommended restaurant that serves traditional Turkish cuisine that is halal-certified. Visitors can enjoy kebabs made with various meats, such as lamb, beef, and chicken, as well as Turkish cheese bread called "cheese pide." For dessert, try the baklava, a sweet pastry of nuts.
Address: 123-9, Geumdan-ro, Geumjeong-gu
Hour: 11:30 a.m. to 9:30 p.m. (Last order at 8:30 p.m.) Closed on Tuesdays.
How to get there: Dusil Station (metro line 1) exit 8. Walk past McDonald's and take a right on the bridge across Oncheoncheon Stream.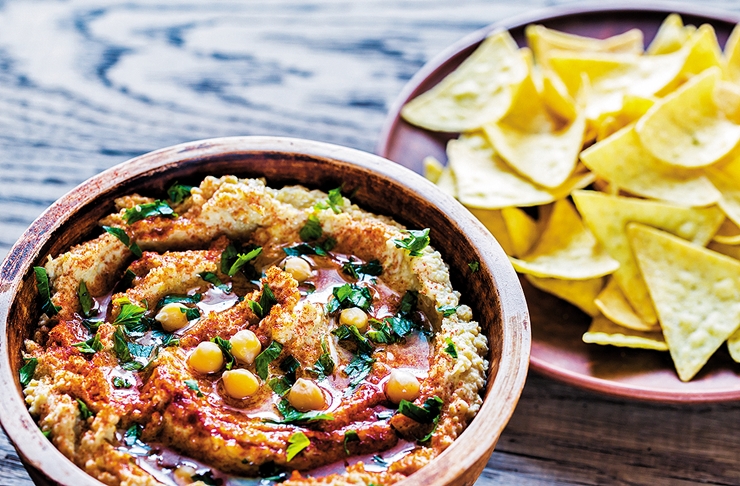 Hummus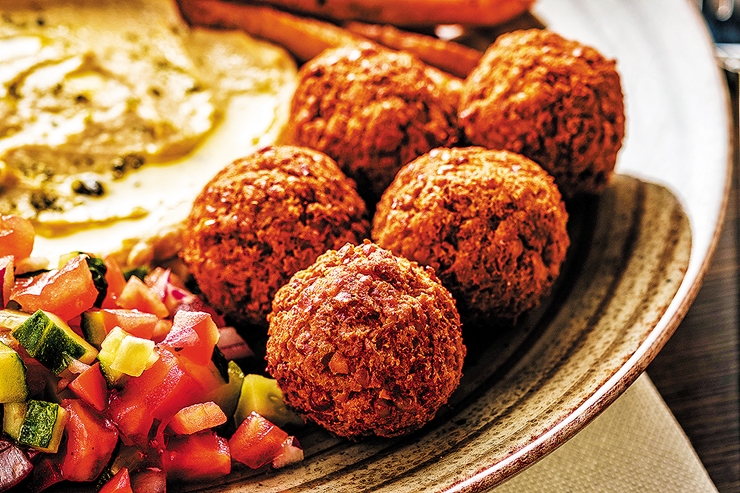 Falafel
■ Hummus at Halalal
 Hummus is a delicious spread or dip made from chickpeas, lemon, spices and tahini, a paste made from sesame seeds. It's commonly eaten in the Middle East and the Mediterranean, often accompanied by bread or served as a side dish, similar to the way Koreans enjoy kimchi.
 If you want to try hummus in Busan, Halalal is a 100% halal restaurant that serves delicious and accessible food. One popular way to eat hummus is with falafel, deep fried fritters made of chickpeas, fresh herbs and spices. The restaurant also offers rice plates and pita wraps topped with falafel, chicken or lamb. Located near Gwangalli Beach, Halalal shares space with a popular taqueria.
Address: 16, Namcheonbada-ro, Suyeong-gu (Seheung Market)
Hours: 12:00 p.m. to 8:00 p.m. (Break 3 to 5 p.m.) Closed on Wednesdays.
How to get there: Geumnyeonsan Station (metro line 2) exit 3. Walk about 5 minutes toward the beach. The restaurant is on your right.