Food
Uncovering Osaka's iconic food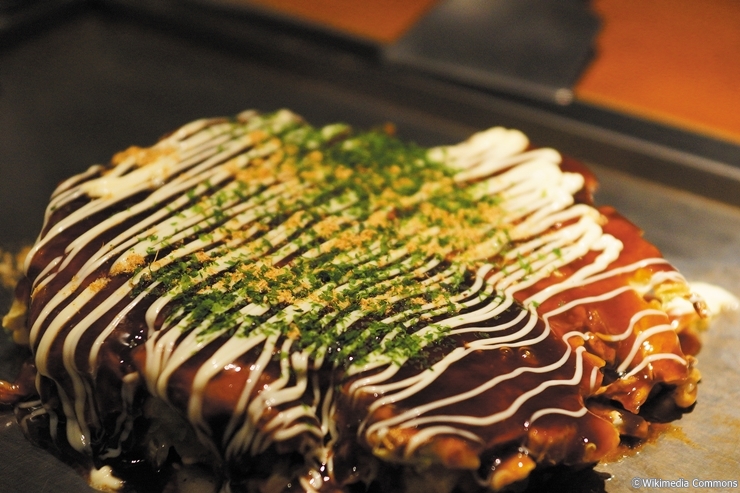 Customize your okonomiyaki and takoyaki with innumerable options.


Gourmet World Expo Cities:① Expo 2025 Osaka, Kansai, Japan
World Expos are classified as International Registered Exhibitions, the biggest global gatherings. History, culture, cutting-edge technology and certainly attract a lot of people, but, let's not one of the most attractive factors, food. Join Dynamic Busan on a gastronomic adventure, around World Expo host cities, starting with the 2025 host, Osaka, Kansai in Japan.
​
Yumeshima is the World Expo 2025 Osaka, Kansai venue.
 In 1970 Osaka became the first East Asian city to host the World Expo is now scheduled to host it again 55 years later. The number of spectators of World Expo 1970 Osaka reached 64.2 million, the largest number before the Expo 2010 Shanghai, China. Soon Osaka will jump back into its host position, via the World Expo in 2025, under the theme "Designing Future Society for Our Lives." Yumeshima, an artificial island located on the waterfront in Osaka City, will be the location of the 155-hectare venue of Expo 2025 Osaka, Kansai, Japan. Other expos have been held on islands, but Yumeshima is the first artificial island to host one.
 Like Busan, Osaka has ideal geographical characteristics for international influence and collaboration. With its unique food culture, the city attracts people from across the country and is often referred to as "The Nation's Kitchen." Countless choices are up for grabs in Osaka, but okonomiyaki and takoyaki are among the most popular.
​
​Top your okonomiyaki with some mayonnaise and bonito flakes.
Okonomiyaki, a variety of ingredients grilled to your liking
Okonomiyaki is a savory version of a Japanese pancake, made with flour, eggs, shredded cabbage and a choice of ingredients such as pork, squid or shrimp and topped with a variety of sauces and dried seaweed or bonito flakes. Typically, the pancake is two centimeters thick and cooked on a hot plate, making it both crunchy and tender. The possibilities are endless, which is why this dish in Japanese translates to "grilled as you like it" - okonomi (as you like it) yaki (grill).
■ Our okonomiyaki choice - 'Osaka (오사카)'
Aptly named Osaka, this restaurant is owned by a couple from its namesake. They serve traditional Japanese cuisine, including okonomiyaki, Japanese hamburger steak and ramen. A popular fixture for over 15 years, this spot has okonomiyaki for 6,000 won and Japanese hamburger steak for 8,800 won.
Address: 2 Nakdong-daero 324, Saha-gu
Hours: 11:30 a.m. to 9 p.m. with a break from 3 to 5 p.m. Closed every Monday.
Takoyaki is delicately assembled and baked in the same pan.
Takoyaki, a bite of street food you can't pass up
Takoyaki is a ball-shaped Japanese snack. Octopus and tempura scraps are covered with a wheat flour-based batter and cooked in a special molded pan. For a touch of flavor, people often garnish them similarly to okonomiyaki. These balls are of the most well-known street foods in Japan and were said to be created by a merchant named Tomekichi Endo in 1936 Osaka. The baked snack mixes sweet and salty flavors with crispy and soft textures to create a balanced treat. Though, be warned, takoyaki is usually served piping hot! So be sure to give it time to cool down.
■ Our takoyaki choice - Bupyeong Kkangtong Night Market (부평깡통야시장)
In October 2013 the Bupyeong Kkangtong Night Market opened, becoming the first daily night market in Korea. It showcases unique accessories and handmade products, but it is also popular for its vendor carts and tents, serving freshly baked takoyaki.
Address: 48 Bupyeong 1-gil, Jung-gu
Hours: 7:30 p.m. to 11:30 p.m. every day.