Enjoy Busan
Pro basketball returns to Busan with the KCC Egis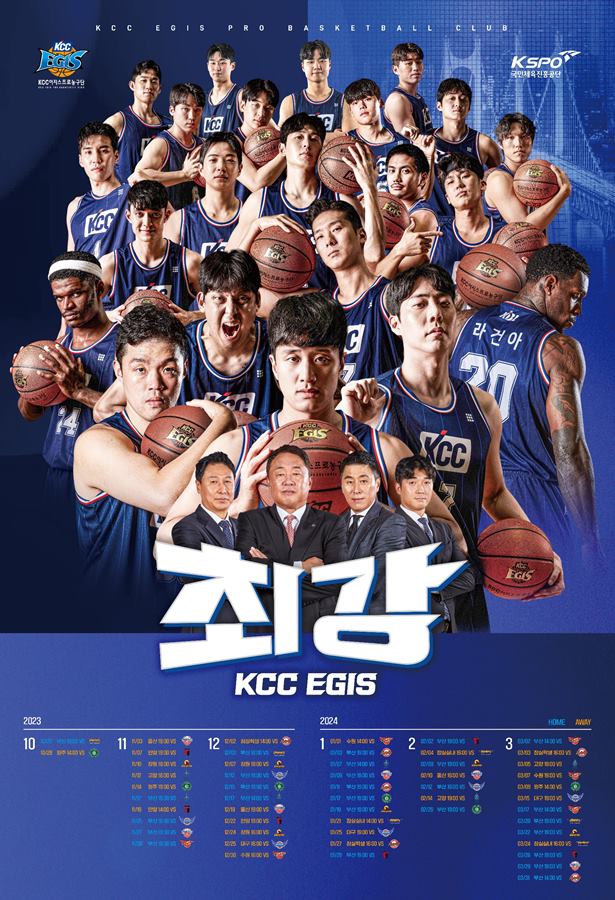 The Korean Basketball League is back in Busan! Come welcome the city's newest pro sports team, the KCC Egis.
Busan KCC Egis opens the 2023-24 season against the Seoul Samsung Thunders on Oct. 22 at Sajik Gymnasium in Dongnae-gu district. Tip-off is at 4 p.m. after a brief opening ceremony and team introduction.
With the KCC Egis now based in Busan, citizens have a new KBL team to embrace since the KT Sonic Boom departed in 2021. Basketball fans citywide can root for a team with a championship pedigree. The franchise has won five KBL championships, most recently for the 2010-11 season when the team was based in Jeonju.
The KCC Egis are considered strong contenders for this season's KBL championship, thanks to a roster that features former league MVP Choi Jun-yong, KBL Best-5 and All-Star Heo Ung, and former NBA player Alize Johnson.
The team has also just won the pre-season championship, having defeated Ulsan Hyundai Mobis Phoebus for the KBL Cup on Oct. 15.
Busan has not celebrated a pro basketball championship since 1997 when the Busan Kia Enterprise won the KBL's inaugural season.
Get your tickets for all Busan KCC Egis on the official KBL website.
※ Busan KCC Egis home opener, Oct. 22
◎ Busan Sajik Gymnasium: 55-32 Sajik-ro Dongnae-gu
◎ Ticket: kbl.or.kr