Daily Busan
Earn 10% cash back with Zero Pay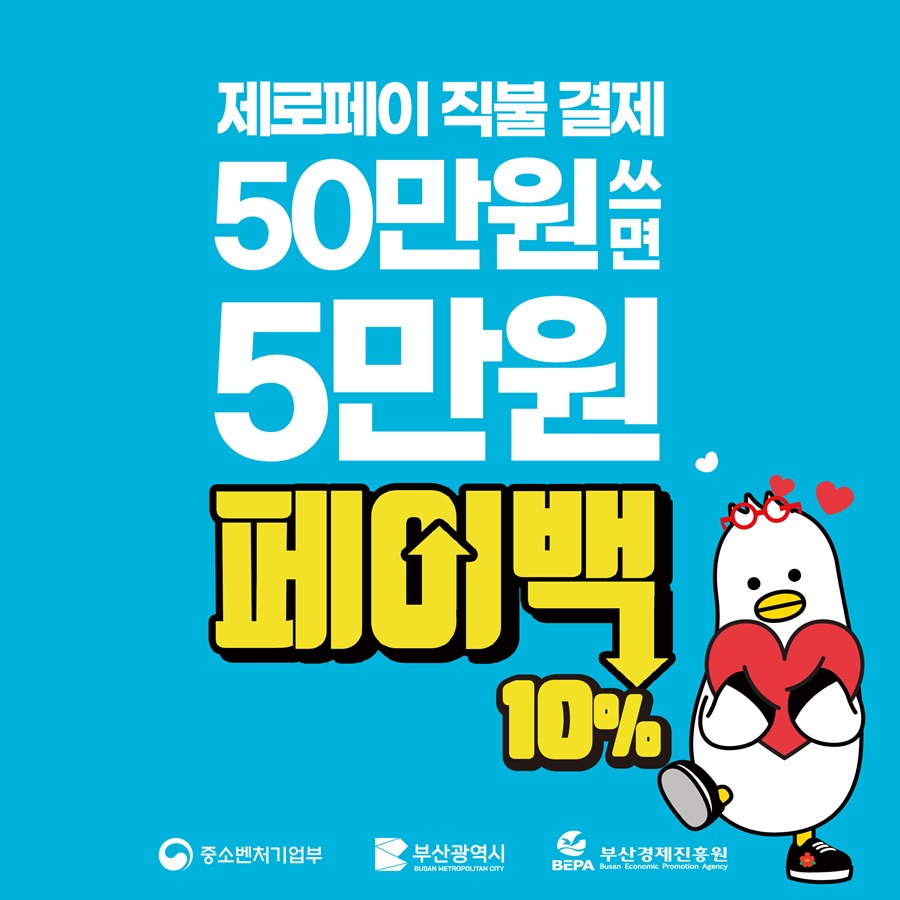 Ahead of the national holiday, Chuseok, here's good news for the citizens! The city of Busan hosts a promotion to give 10% cash back to citizens who purchase goods at Zero Pay member stores via the QR code system.
Zero Pay is a special mobile payment service integrated into commercial banking and payment apps. The service was launched in 2018 by central and local governments to help small retailers across the nation by reducing the transaction fees levied by credit card companies and banks to nearly zero, where the "Zero" in Zero Pay derives from.
Zero Pay is a direct transaction system that transfers money from a consumer's bank account to a seller's account when the consumer scans the seller's customized Zero Pay QR code with their mobile phone to make purchases.
In Busan, Zero Pay is available to account holders at BNK Busan Bank, NongHyup Bank and DGB Daegu Bank. The system can be accessed through the account holder's mobile banking app. Zero Pay has different bank partners nationwide, so individuals outside of Busan should confirm if their bank accounts are eligible.
Zero Pay can also be accessed through the Biffle Pay app.
Each purchase made through the Zero Pay system earns 10% cash back, with a maximum accumulation of 50,000 won. The cash back reward is issued in the form of a mobile certificate within 15 days of purchase.
The rewards certificate is delivered via KakaoTalk. Recipients must register the certificate in their mobile banking app or Biffle Pay app. The reward can then be used at Zero Pay member stores until they expire on Dec. 22.
In addition, users that spend more than 100,000 won through the BNK Busan Bank app during the promotion period will receive a free coffee coupon.
To learn about Zero Pay and participating member stores, download the Z-MAP app. For additional information, visit the official website of the Busan Small Business Support Center link below.
◎ Busan Small Business Support Center (부산소상공인종합지원센터): bsbsc.kr/notice/360